WI FI Hotspots now at nine Moose Jaw locations by SaskTel in Canada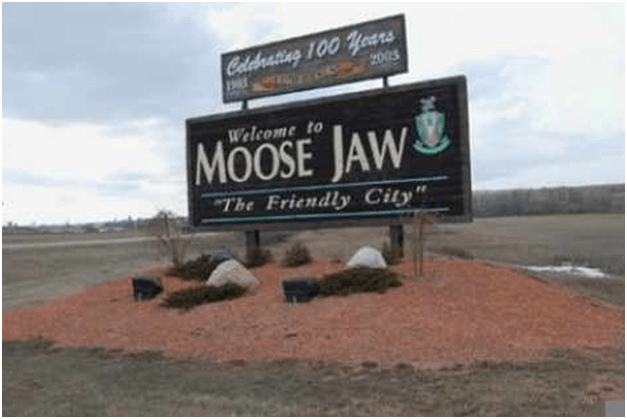 If you live in and around Moose Jaw then this news is certainly making you smile as SaskTel has started bringing new SelectWI-FI hotspots to nine different city-run locations in Moose Jaw, Saskatchewan. The telecom carrier's SelectWI-FI locations provide SaskTel customers with access to free and unlimited Wi-Fi. Launched at Mosaic Place arena at 110 1st Ave. NW in September, the following locations will receive Wi-Fi hotspots over the course of the next year:
Yara Centre — 1220 High St. W
Kinsmen Sportsplex Arena — 855 MacDonald St. W
PlaMore Place — 9th Ave. SW
Lillooet St. City Hall — 228 Main St. N
Cultural Centre — 217 Main St. N
Tourism Centre — Diefenbaker Dr.
Moose Jaw Exhibition Grounds/ Saskatchewan Burrowing Owl Interpretive Centre — 250 Thatcher Dr. E
Memorial Field Fastball Diamond — 300 Block Caribou St. E
According to Doug Burnett SaskTel's acting president and CEO in a press statement last month said he was pleased with the agreement with the city of Moose Jaw and with construction of  infiNET fibre optic network , 4G LTE network completely covering the city and making Moose Jaw as the most connected city in Saskatchewan.
SaskTel offers free unlimited data on Saskatachewan's largest Wi Fi Network in more places than Bell or Shaw. Its already offering select Wi Fi and is Free as the ability to connect to selectWI-FI is included with your SaskTel Wireless, Internet, or maxTV service. There are no additional charges or data usage fees.  At select locations, users who are not SaskTel customers have the opportunity to purchase access to selectWI-FI.
Also there are no limits on how much data you can use when you're connected to selectWI-FI. Using data over selectWI-FI does not count towards any data limits on your wireless plan. Your SaskTel wireless LTE device will automatically connect to selectWI-FI if you have the Wi-Fi on your device turned on. No typing in usernames or passwords. Also selectWI-FI is more secure than an open Wi-Fi network. It's the preferred Wi-Fi network where available, so there's less concern that you'll accidentally connect to a fraudulent Wi-Fi network.
Getting connected is easy.  If you are using a wireless LTE device, just make sure the Wi-Fi on your phone is on to automatically connect to selectWI-FI. If you are using a laptop, tablet, or other wireless device that is not connected to the SaskTel cellular network, access selectWI-FI through your mySASKTEL account. Note that Free, unlimited data is only available on SaskTel selectWI-FI.  Standard data rates and data usage limits apply for data used on the LTE network.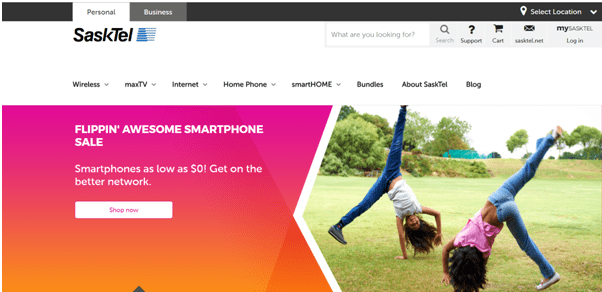 About SaskTel
SaskTel is Saskatchewan's leading Information and Communications Technology (ICT) provider offering new phone, lightning fast Internet, or TV and business needs communication solutions. With over $1.2 billion in annual revenue and approximately 1.4 million customer connections including 617,000 wireless accesses, 374,500 wireline network accesses, 276,000 Internet accesses and 108,500 maxTV subscribers, SaskTel and its wholly-owned subsidiaries offer a wide range of ICT products and services including competitive voice, data and Internet services, wireless data services, maxTV services, data centre services, cloud-based services, security monitoring services, advertising services, and international software and consulting services.