Tekken- The Fighting Mobile App now available at Android and iOS app store for your smartphone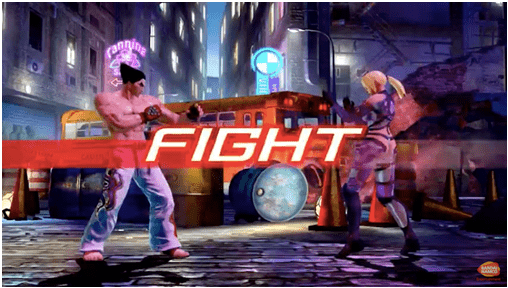 Tekken cell phone game has been launched for Android and iOS smartphones. Tekken is fighting game series that first came into being back in early 90s for the PlayStation. The franchise has seen a number of sequels and spin-offs, having sold millions of units overs the years across multiple platforms including Xbox and Nintendo consoles. This will be the first time the game hits Android and iOS platforms.  Moreover this year also saw the franchise being made available on Windows PC for the first time with the launch of Tekken 7. The Tekken series involves a number of playable characters who typically compete in King of Iron Fist Tournament.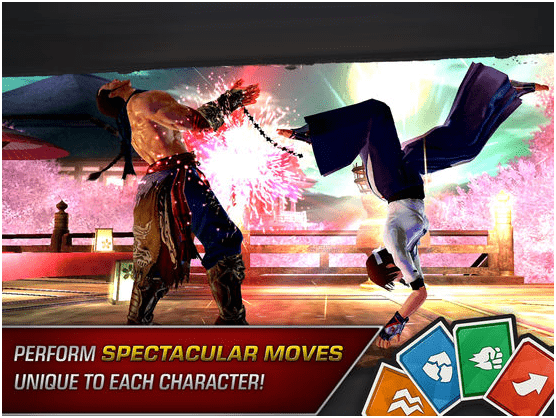 You can join Paul, Kazuya, Xiaoyu, Law, Panda, Nina and all other famous fighters to engage in an intuitive, deep combat system featuring fighting techniques from all around the world. Take on the role of the Dojo Master, collecting, upgrading and battling with your favorite fighters from the legendary Tekken franchise.
The Tekken game app features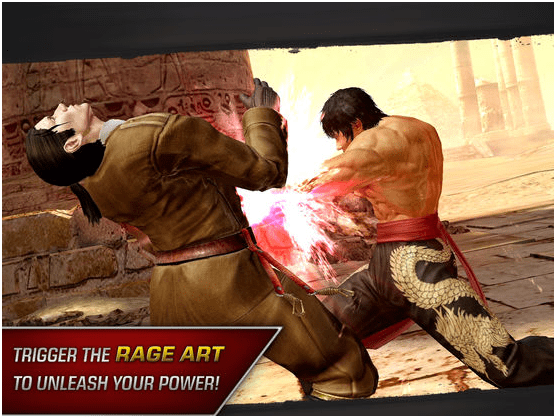 You can collect over 20 characters with unique fighting styles
Upgrade and unlock over 20 unique special moves for each fighter
Battle it out in Unique Game modes including story mode missions, online versus battles in Dojo
Get involved in challenge and rotating Live event challenges.
In the story mode you can explore the world of Tekken where you join the legendary fighter, Kazuya Mishima, as he battles against his toughest adversary yet! Battle through a map-based campaign featuring unique encounters and specialized and powerful bosses. Also build specialized teams to take down unique missions and explore dynamic battle maps to uncover compelling challenges and rewards.
In the Dojo challenge build a team and battle against your friends and the community in this online versus mode. Players build teams of attackers and defenders to compete in monthly seasons for unique rewards. Ranked ladders allow players to progress and measure up against the best players in the world and you can record and upload your own in-game fighting styles into the AI of your dojo, giving them an authentic feel.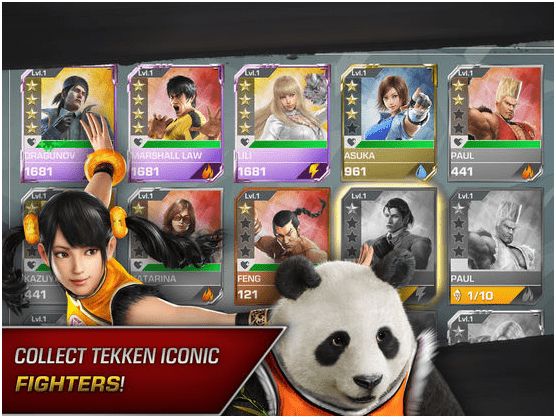 In Live events you get brand new experience to enjoy daily. Live events feature daily, weekly and monthly rotating content. A fresh experience every time you play! Also special themed events will provide unique experiences and encounters and rare characters and content available during Special Events.
This game is free to download from app stores like iTune and Google play according to your device. There are but in app purchases like you can buy more gems to play and Handful of Gems will cost CA$1.39, Strongbox of Gems cost CA$6.99, Duffelbag of Gems cost CA $13.99, Suitcase of Gems at CA $27.99, Crate of Gems for CA$69.99 and Volcano of Gems for CA$139.99.
For iOS devices you need iOS 8.1 or later phone and tablet. Compatible with iPhone 5s, iPhone 6, iPhone 6 Plus, iPhone 6s, iPhone 6s Plus, iPhone SE, iPhone 7, iPhone 7 Plus and various tablets. For Android you require 4.4 and up compatible cell phones.
At the time of writing it was known from Tekken website that Pre-registration for the game will get you exclusive rewards such as in-app coins, character unlocks, and other benefits depending on how many register before the global launch. Visit and look out if they are still available for you to grab.