Bee Odyssey- The best game app where you learn to survive the hardships and work harder like the Bee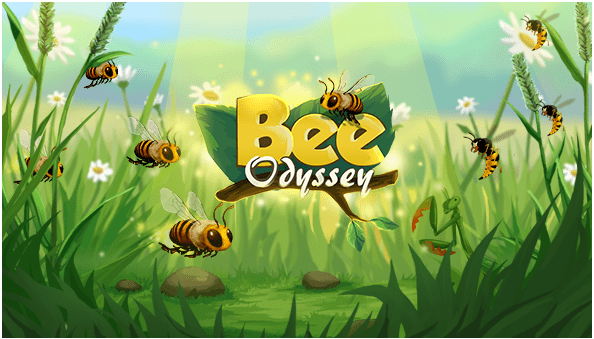 Bees are beautiful and work hard day as well as help in pollination, give  honey for use and plays a pivotal role in natural environment. Bees are pollinators and there are 1000 species of pollinating animals in Canada.  These pollinators are an indispensable natural resource, and their daily work is essential for over a billion dollars worth of apples, pears, cucumbers, melons, berries, and many other kinds of Canadian farm produce. Bees are the major pollinators in North America, performing over 70% of the pollination services. There are 855 species of native bees in Canada like bumble bees, mason bees, sweat bees, leaf cutting bees, mining bees, squash bees and more in addition to the western domesticated honey bee.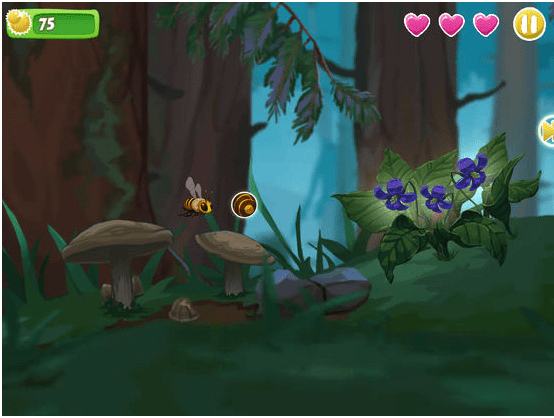 But how about a game on bees to learn and understand how they work and survive. The games app called Bee Odyssey is one such beautiful and interesting game that you will love to play on your mobile. Bee Odyssey is an engaging and adventure game that allows players to try flying and surviving from the micro-perspective of a honeybee.
Take on the role of a lost bee as she tries to find her missing hive. Pollinate flowers, navigate obstacle-filled paths and evade predators and pesticides.
You will get to explores the key role that bees play in nature and agriculture as pollinators. The game app features the plants, predators and habitats that honeybees encounter in a northern climate. Also discover facts about the importance of protecting biodiversity. Have fun experiencing interactions in ecosystems.
Bees Odyssey game features
There are 41 levels and hand painted levels in this game to level up on each play
With over eight unique locations to discover
You can compete with other players around the world and raise your position on the Leaderboards Achievements to award your flight skills
The app also provides a detailed field guide so that you are not lost though the bees never get lost in their adventure.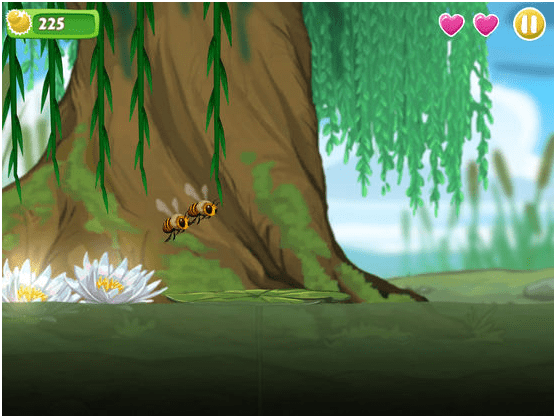 You will need to follow the bees to pollinate flowers, navigate obstacle-filled paths, and evade predators and pesticides. This game is not only fun, but reminds us of the importance bees play in our society and how fragile and dangerous their lives are. Users will find facts and information that will hopefully help us all remember the importance of protecting these little friends.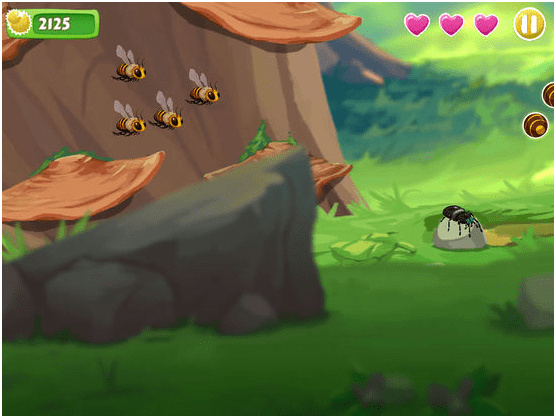 Download this game app all free from Google Play store for your Android smartphones and from iTunes store for your iOS device. There are in app purchases in the app where you can buy more lives if you have no patience to wait for the level of the game to unlock. The combo will cost CA$5.49 and get unlimited Lives at CA$3.99 and remove Ads with CA$2.79
This game app requires Requires iOS 7.0 or later iPhone or iPad to run this game and Android 2.3 and up devices.