Bell launches Advanced Messaging for smartphones in Canada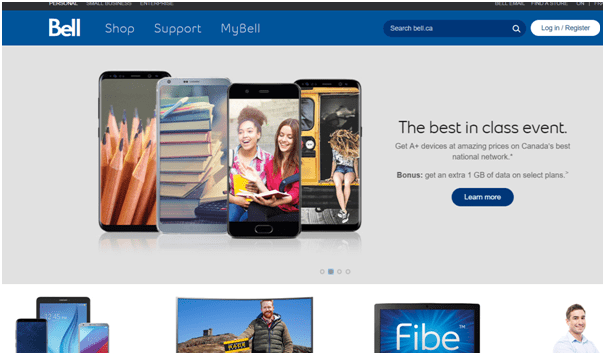 Recently Bell Mobile in Canada launched Advanced Messaging a suite of mobile messaging features which was previously only available through third party apps. Bell has partnered with Samsung to integrate the experience into its latest generation of smartphones. Available over the Bell LTE Network Advanced Messaging builds on traditional text messaging and picture or video messaging by adding a variety of new features.
Features of Advanced Messaging
With Advanced messaging you can type messages up to 8000 characters
File transfer to support high quality pictures, longer videos and additional file types like PDF, XLS and ZIP
Involve in group chats with up to 100 participants
Get enhanced delivery notifications to show if your message has been delivered or read and if the other party is typing
There is unified inbox that merges all Advanced messaging, SMS, MMS with the same contact into one conversation history
According to Jeff Gilmore, direct of product management at Bell Mobility, Advanced Messaging is not a new concept, but in Canada Bell is the first to launch it in a more user-friendly way that works right out of the box so that you don't have to download another app or configure the device
Advanced Messaging brings smartphone users the features that they expect now, with all the third-party apps out there already and one can message in many means and across multiple platforms, like Facebook Messenger or LinkedIn's in-house messaging, because of lots of choices available now.
Samsung's Note8, Galaxy S8, and S8+ will be the first mobile phones to deliver Bell's Advanced Messaging platform, with other devices to be added in the future. The messaging platform is currently only available between Bell customers who have these phones, and like Apple's iMessage or BlackBerry's BBM, Advanced Messaging will come completely integrated in these phones right out of the box.
How to get started with Advanced Messaging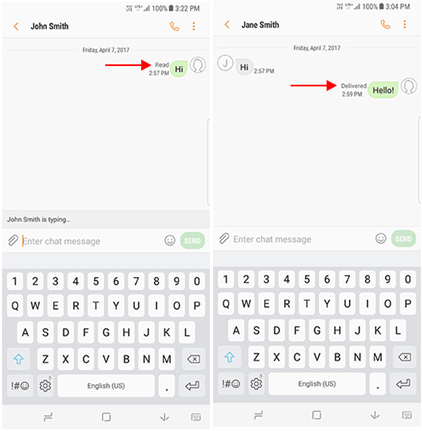 To get started with Advanced messaging you need a post paid Bell Mobility rate plan like the share plan with data and text messaging enabled on your phone.
A Bell LTE SIM card
Advanced Messaging network coverage
Voice and video over LTE enabled on the smartphone which is normaly enabled by default
Also both parties must have Advanced messaging available on their smartphones. Messages are sent automatically in the format available and all messages appear in the same inbox and conversation history.
Just open the messages app
Select the compose icon
Select a contact or receipent's phone number
Enter your message
Select send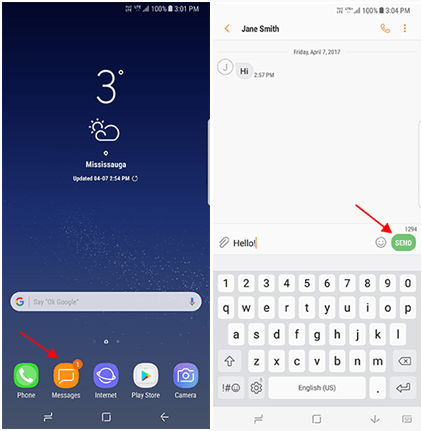 If a message appears in a green bubble it is send via advanced messaging and if yello bubble indicates a message sent via SMS or MMS
Standard text/picture/video message rates apply when using the chat message or file transfer features. Any chat messages sent or received and any file transfers sent will come out of your rate plan or add on or at pay peruse rates as applicable. You will not be charged for received file transfers.
According to Jeff Gilmore in the future, it will be able to integrate artificial intelligence (AI) and other new technologies to further enhance customer interactions. This ways it will allow you to carry on conversations on different devices as you go from smartphones to television screens, then shift from text to video. Also the AI, which is maturing at a tremendous rate and will change how customers interact with service providers like banks or hotel and when this is integrated into Advanced Messaging, users will be able to book a hotel through messaging, and more.