Great Canadian Gaming Corporation and Brookfield from Toronto now to operate and redevelop three casinos in Canada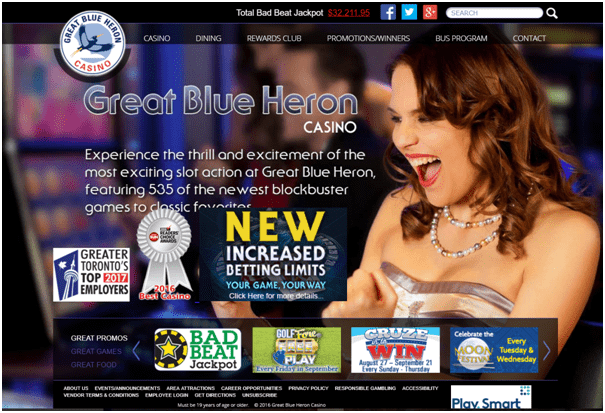 In a recent move last month two new operators were selected to operate and redevelop three casinos namely the Great Blue Heron casino, Ajax Downs race track and Woodbine in Toronto.
This was announced by the Ontario Lottery and Gaming Corporation that Great Canadian Gaming Corporation, based in British Columbia, and Brookfield Business Partners from Toronto were chosen and this deal gives the consortium the casinos' rights for 22 years. Thus this alliance between two Canadian companies has secured the rights to operate and expand three casinos in the Greater Toronto Area.
The Great Blue Heron shifted its gaming model from a charity casino to a commercial gaming casino last September after negotiations began in 2013 with Ontario Lottery and Gaming Corporation following the province's announcement that it would be rolling out a new modernization strategy for gambling facilities in Ontario.
After initially balking at the effort, fearing additional casinos would saturate the market and "cannibalize" local revenues, the MSIFN finalized a deal with the OLG in July 2016. As part of the new deal signed with OLG, the MSIFN will eventually have "less of an oversight function" at the casino, as the province moves forward with its modernization plan.
The Great Blue Heron
At present the Great Blue Heron has about 1,100 employees and is unionized. The employees will be guaranteed one year of employment at their current position by the new service provider.
The casino first opened its doors in 1997 the gaming opportunities consisted of only 40 table games with $10 betting limits and a 650-seat bingo hall, both operating with restricted hours. Through a subsequent agreement with the Ontario Lottery and Gaming Corporation, the casino was beautifully remodelled throughout 1999, and in May of 2000 added 450 slot machines and discontinued its bingo operation. Since then the casino has continued to grow, adding more variety and games to the facility. These changes have taken the Great Blue Heron Casino, from only 245 employees into one of the largest employers in Durham Region. Today the Great Blue Heron Casino offers customers 60 table games with $100 maximum betting limits and 535 slot machines.
The Great Blue Heron Casino is located on reserve lands of the Mississaugas of Scugog Island First Nation just East of Port Perry. It is less than one hour Northeast of Metropolitan Toronto, and an easy 30-40 minute drive from Markham, Oshawa, Whitby, Ajax, Pickering, Peterborough and Lindsay.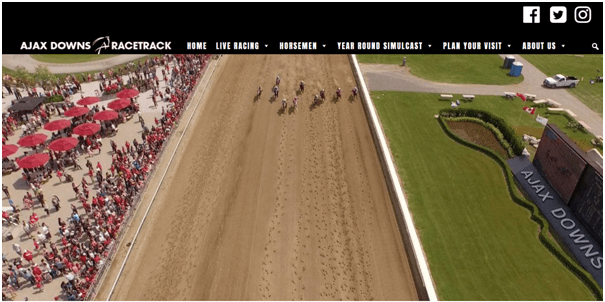 Ajax Downs
Ajax Downs is a great place for entertainment in Southern Ontario with Live Quarter Horse Racing, over 800 OLG Slots and off-track betting in our Simulcast area with over 70 screens for your viewing pleasure. Live Races are held at Ajax Downs from May to October.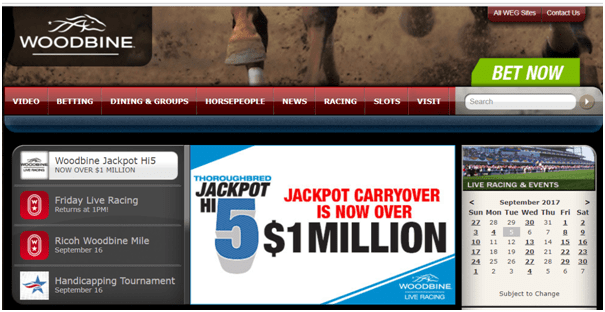 Woodbine
Woodbine is located on the northwestern edge of Toronto. This exciting facility features over 2,500 slot machines, ranging from 1¢ to $5 per play. Also find virtual table games such as Blackjack, Baccarat, Roulette and Sic Bo or try Wheel of Fortune, Hot Shots, Redhot Jackpots, Mighty Millionaire featuring Michael Jackson and Betty Boop and many more exciting slot games for your gaming enjoyment as well as electronic poker room.
As the only venue in the province to host both live Thoroughbred and Standardbred racing all year round, Woodbine Racetrack delivers pure horsepower. There is wonderful Willows Restaurant featuring  Noodle Bar to enjoy a delicious buffet or an à la carte menu or noodle bowl. Or the Hoofbeats Lounge with quick service and a hot and cold menu. With all of this action and entertainment under one large roof, it's no wonder that OLG Slots at Woodbine Racetrack attracts millions of visitors each year.
It's expected that some time in 2018 the new service provider chosen that is Great Canadian Gaming Corporation and Brookfield Business Partners, will begin to oversee operations at the above three casinos that fall under the new "Greater Toronto Area Gaming Bundle."
In 2010 or so, an idea to build a new casino on the southern portion of the facility's current lot was proposed and the MSIFN is continuing to explore development ideas for the Seven Mile Island property it owns, but doesn't believe it'll be home to a new casino.
As for redevelopment and expansion of a new gambling facility in either Ajax or Pickering, as well as the introduction of a massive new casino centre at Woodbine, "cannibalization" remains on the minds of the MSIFN. According to Chuck Keeling of Great Canadian Gaming, the new partnership won't make its winning plan public just yet as in a proposal this large and complex, there a lot of vested stakeholders," and it is important to brief them on plans and get feedback before making the details public.
At the time of writing Great Canadian Gaming advised that they do have a vision for the GTA marketplace, and, at this place, they don't want to speak to any of the details, which include preferential locations," for casino sites, but assured of promising details "soon." Any gaming relocations by the partnership would require a business case and support from the new host community, OLG and Ontario's finance minister. According to OLG  the deal will earn the partnership at least $72 million a year, plus up to 70 per cent of gambling revenue, but only after OLG has earned a predetermined annual cut.