The Android Q mobile features you can explore now on your Android cell phone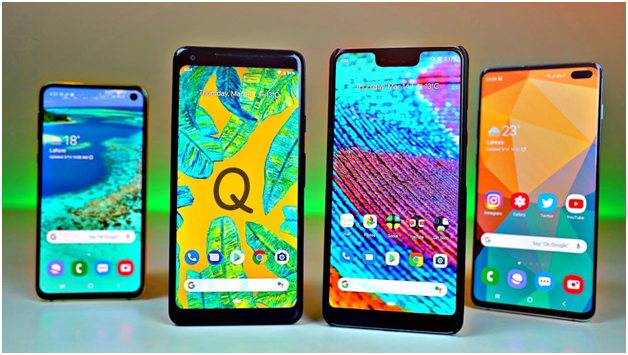 Android Q is the 17th version of Android OS which was released this year in Canada. This software update has many new features to explore. Also Android Q will support all foldable phones. You will experience new and improved UI customizations with changeable themes, icons and fonts. Also will allow you to control the apps to see your location, and with new permissions to access the background photos, videos and audio files. The privacy is improved and there is better support for biometric authentication in apps.
Here are best of Android Q mobile features you can explore now on your Android cell phone and have fun.
Bubbles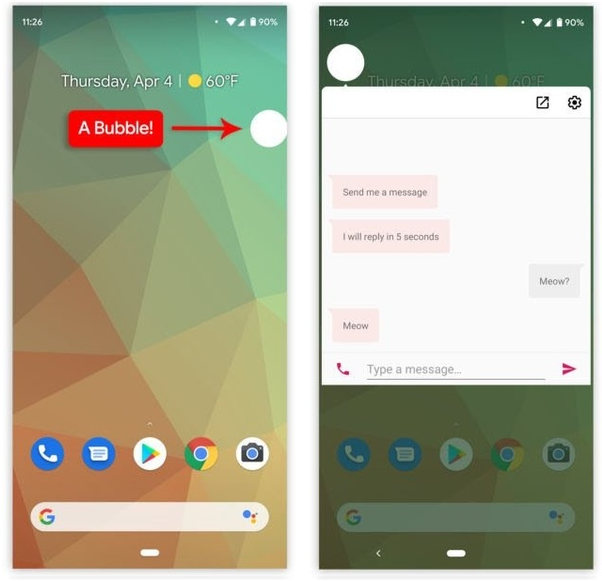 Android Q's Bubbles feature feels familiar to Facebook messenger Chat Heads feature. Bubbles work just like Chat Heads, with a circular notification floating above whatever is on your screen. Google wants developers to be mindful of what types of apps use Bubbles simply because a stream of notifications showing up on your screen, regardless of what you're doing, would get real annoying real fast.
When you trigger Bubbles for a call, a small circle shows up with the contact's picture. While dragging the Bubble around, two options show up at the bottom of the screen: Hide and End Call. A single tap on the Bubble reveal a few more options, such as enabling the speaker or muting the call.
Wi-Fi and QR codes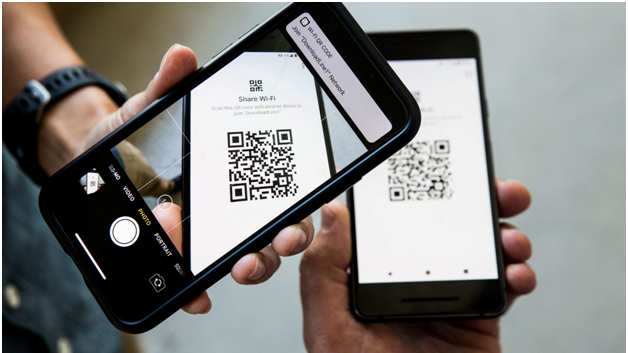 Android Q has a new feature that lets you create a QR code for your Wi-Fi network or scan a QR code to join a Wi-Fi network, directly in the device's Wi-Fi settings. To use this new feature, go to Wi-Fi settings and then select your home network, followed by the Share button with a small QR code just above it.
Undo app removal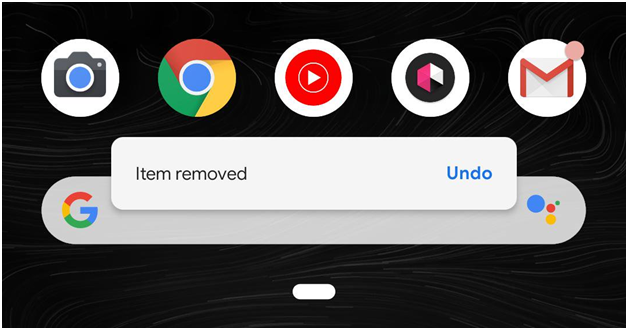 Many a times we remove an app accidentally from Android cell phone home screen. Now with Android Q, you have a few seconds after an app has been removed to undo the change. You'll find the undo button along the bottom of the screen. Press it and boom, the app is back where it belongs.
Location control
You have new options when it comes to approving location access in Android Q. As in earlier android OS you can give an app access to your location either all the time or not all. With Android Q, you will gain the option of letting an app access your location information only while you're actively using the app. Not only is this a privacy matter, but it surely helps save on battery life.
Privacy settings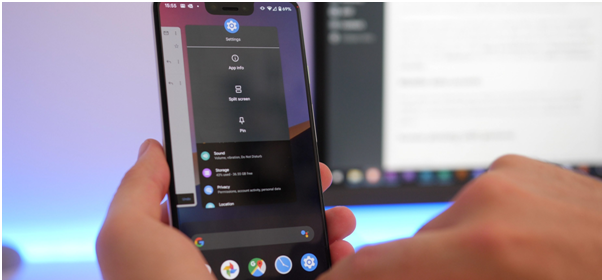 With Android Q, there's now a dedicated Privacy section in the settings app. Opening it will reveal the various permissions apps can request for things like calendar, location, camera, contacts and microphone. This has made easier for user to allow what apps can have access to their data and device. Also making it easier to discover and revoke permissions for specific apps.
Better notification controls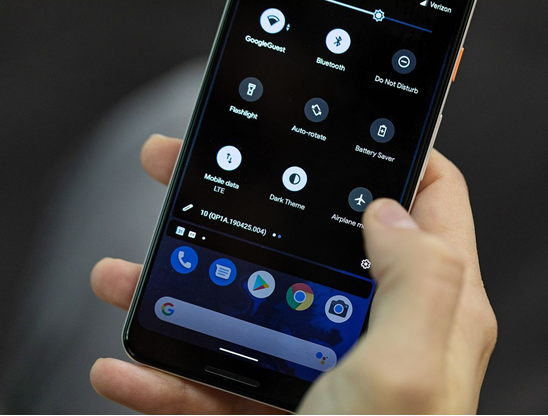 Android Q's new notification settings will help you limit the dings and beeps coming from your phone. When you long-press an alert, you're now given two different options: Alerting and Silent. Selecting Alerting will allow the app to make sound with each new alert. Silent will not make a sound or cause your phone to vibrate. You can further tailor how notifications behave by going into Settings > Apps & notifications > Notifications.
This is a small but important feature because you no longer have to dig into the Settings app to figure out how to customize an app's alerts. You simply long-press, pick an option and you're done.
System-wide dark theme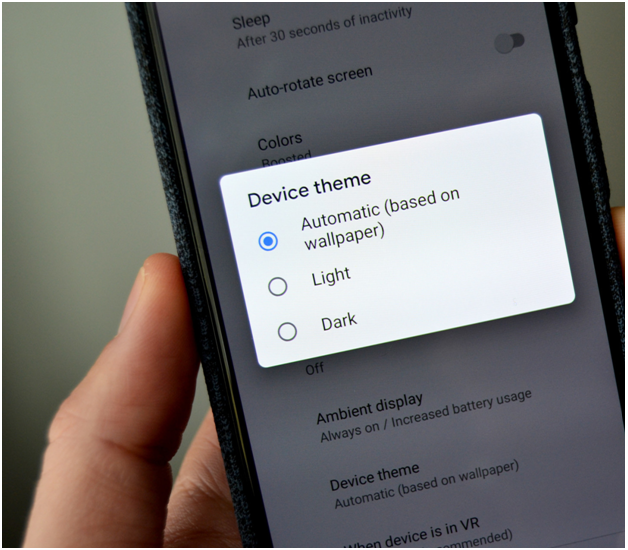 Android will finally be getting a dark-themed option for when you're in poorly-lit spaces. To get it enabled, you should be able to simply slide down to reveal the Quick Settings menu and toggle it on.
Live Caption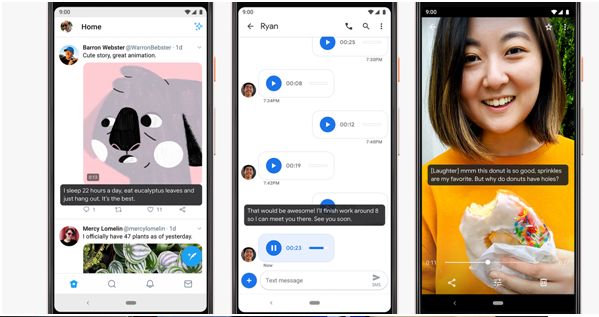 As a way to make Android more accessible, Google developed Live Caption. The feature will live-caption any video that's being played, without a data connection.
Android Q will be able to caption any media on your phone. That includes songs, audio recordings, podcasts, phone calls, video calls, and so on. It can be content that you recorded or that you downloaded. It can be from a first-party app or a third-party app. If your phone can play it, your phone can caption it.
Live Caption can be accessed by one of the volume buttons on your phone; it appears as a software icon when the volume UI pops up. With a single tap, Live Caption automatically captions any media on your phone. As soon as speech is detected, captions will appear on your phone screen. You can double-tap to show more, and also drag the captions to anywhere on your screen.
Changing colour themes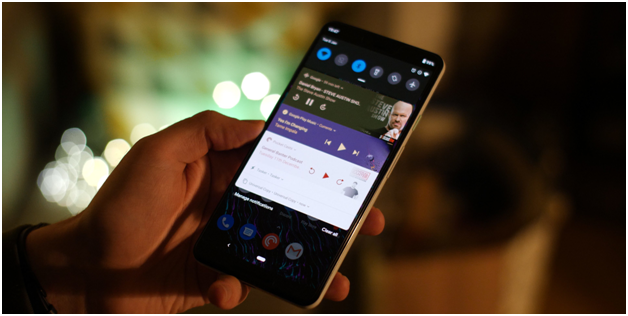 Find this awesome option in Android Q mobile feature to change the entire phone's colour theme. Now you'll have the option to theme your entire phone with eight themes including "cinnamon", "ocean" and "orchid", which all sound delightfully edible. While not functional yet, an app titled Pixel Themes is also available, which sounds like those eight themes are likely to expand.
Fast Share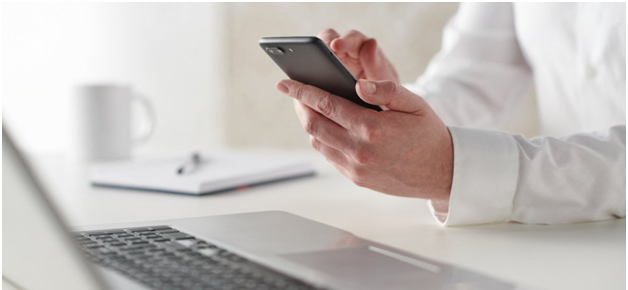 While Android devices have previously had an Apple AirDrop-esque feature, the Android Beam, Google announced they'd be replacing it for something else. That something else is called Fast Share and it seems to be an Android Beam 2.0, just with a worse name. The wild part is it might even be able to enable sharing across both Apple and Android devices.
Corner swipe for Google Assistant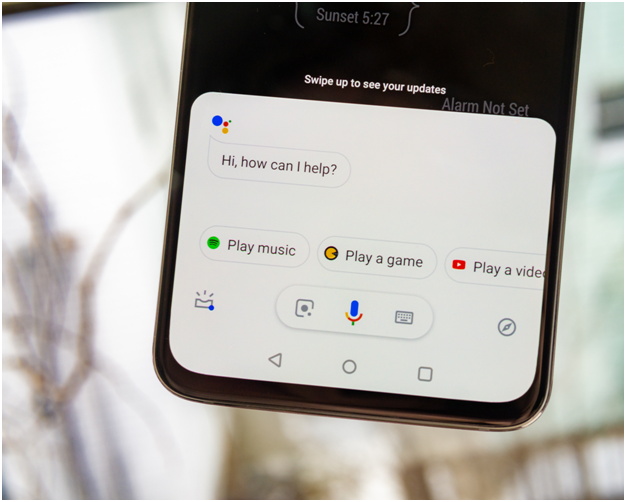 Android Q introduced the corner swipe feature to beckon the handy Google Assistant. Now, to access your handy AI mate, all you'll have to do is swipe from the lower left or right corner of the screen and it should appear.
Customization swiping sensitivity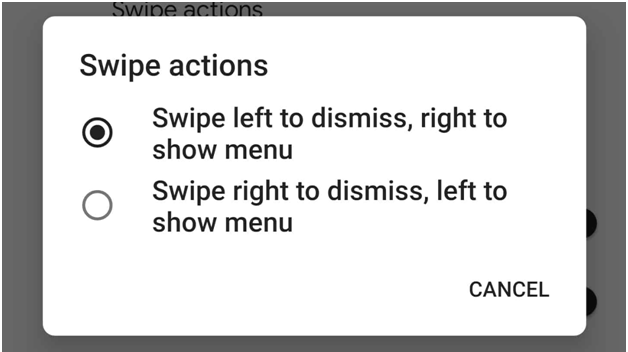 While Androids are known for their ingenuity, everyone is almost unanimous in their hatred, or at least frustration, against the back swipe feature. In Android Q, users can now adjust the sensitivity so their stubby fallible digits don't accidentally keep backing out of apps or webpages.
Now use these Android Q features and find a new refreshing feel and look on your Android smartphones Canada.