Black Desert Mobile Game Now Available to Play with Mobile in Canada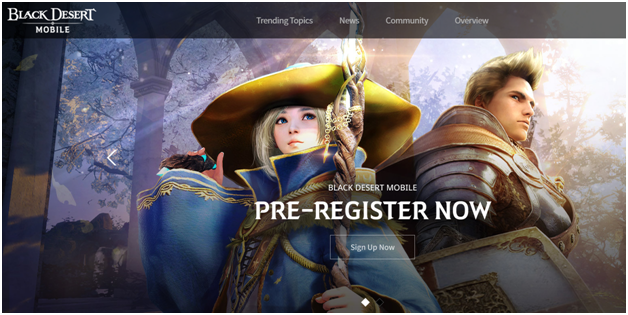 Black Desert Mobile Game made a soft launch on Android mobile in Canada this month and will soon be available for iPhone too.  Pre-registration for the free-to-play open-world action MMORPG is now open and more than two million people have already pre-registered for the game. As the name suggests, Black Desert Mobile is a mobile version of the MMORPG that launched on PC in 2015 and consoles earlier this year. More than 20 million people have played the game across PC, Xbox One and PS4 so far. In Black Desert Mobile, combat is centered around third-person shooting and customization options. The game features cooperative Dungeons and Quests, as well as competitive Guild Wars — all of which offer the chance to obtain unique loot.
Greetings, Adventurers!

We've hit 2 million pre-registrations!
There's always room for more new Adventurers,
so sign up and gear up now!#BlackDesertMobile#PreregisterNow

Official Page ➡️ https://t.co/rPCvwgpBuz
Google Play/App Store ➡️ https://t.co/N4yMrivNo3 pic.twitter.com/ItDXfmzXXz

— Black Desert Mobile (@BlackDesertM_en) October 23, 2019
Black Desert Mobile Game Features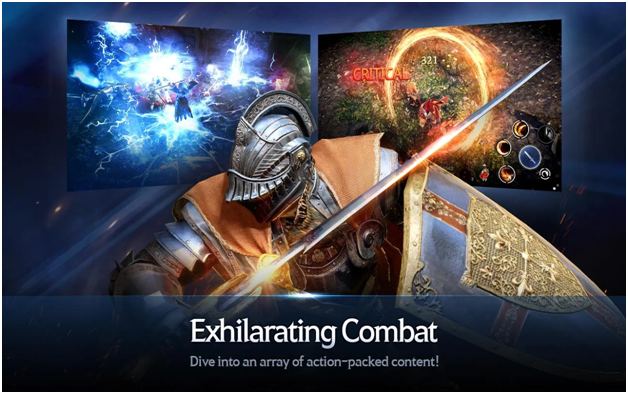 The Black Stones are a source of power so great, they are said to have corrupted the minds of the Ancients and caused the fall of many great civilizations. Black Stones are commonly found in the harsh, hostile deserts of Valencia. Calpheonians refer to this area as the Black Desert, while Valencians know it as the Red Desert, as they remember the rivers of blood that was spilled there. Both lay claim to the desert's resources. Both are ready to wage war for it.

Your guide through these war-ravaged lands is the Black Spirit, an enigmatic being whose destiny is entwined with yours. Together, you will uncover the hidden secrets of the Ancients through the histories of Calpheon and Valencia, unravel lost memories, and the secret of the Black Spirit.
The critically-acclaimed game with users in over 150 countries all over the world gives you an amazing adventure experience on Mobile.


With fast-paced action, you can play unique classes with dynamic skills and get the same beautiful scenery and detailed characters from the original on mobile.

There are simple controls that allow for free customization of every detail of your character!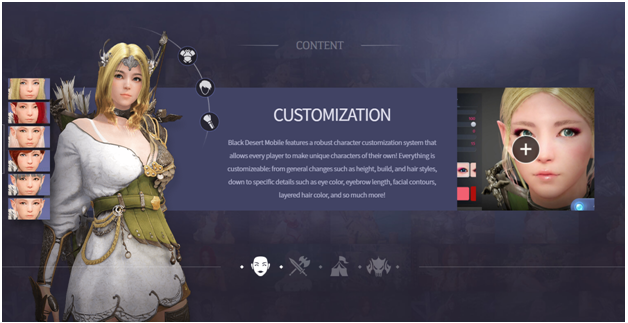 Also get exceptional life content, including fishing and taming, along with your own Camp to manage and expand. Trustworthy pets and horses to keep your company on your adventures you can enjoy this and other content outside of combat!
How to download the Black Desert Mobile Game on your mobile?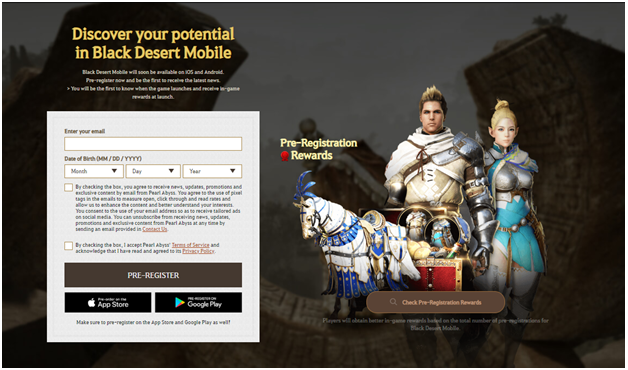 If you own an android mobile you can download this game app from Google Play store.
You need an Android 5.0 and up the device to run this game all smooth.
The app requires permission to provide the following services while you use the app.

Photos/Media/Files: Used to store files or data relevant to the gameplay while the game is running and when recording/taking screenshots.

Microphone: Used for in-game voice chat and when recording gameplay videos.

You can change  Permissions for Android 6.0 or higher: Settings > Apps > Select Permission Settings > Permissions > Set to allow or deny  and for Below Android 6.0: Upgrade the operating system to change settings, or delete the app

 The app may not provide other options to change permissions itself but can always be done with the above method.
 If the operating system is a version lower than Android 6.0, then you cannot change permission settings for individual apps. We recommend upgrading to 6.0 or higher.

If you deny permission for required access, it could disrupt resources or make you unable to login to the game.
If you own an iPhone you can click here to download the app
The game app requires iOS 9.0 or later and is compatible with iPhone 5S, iPhone 6, iPhone 6 Plus, iPhone 6S, iPhone 6S Plus, iPhone SE, iPhone 7, iPhone 7 Plus, iPhone 8, iPhone 8 Plus, iPhone X, iPhone XS, iPhone XS Max, iPhone XR, iPhone 11, iPhone 11 Pro and iPhone 11 Pro Max as well as iPad.