Road Riot is Tango's Debut on Their Platform Expansion
Tango
The company is better known for their service for mobile messaging. They are now going to attempt transitioning into the mobile gaming. They have released their first iOS powered application that was built in house. Road Riot has been released and is a racing game arcade style. The development studio located in Austin, Texas, is responsible for the game. It is going to make it possible for the company to track user engagement and other technical aspects.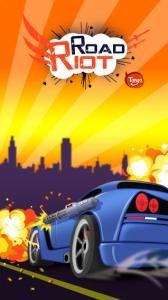 Road Riot
Earlier in the month the game was released for Android and has an astonishing 10,000 installs from Google Play. The reviews have even been decent. There was one person complaining about the game being tied in to a social app so they uninstalled it. The company made it clear there is a guest mode considered to be a workaround for addressing similar sentiments.
June
Tango had announced a content platform they were debuting. It will let developers port users to their mobile games by add a social layer into their apps. It is something similar to friend finder on Facebook, but there is messaging in app, in game mechanics that are collaborative and competitive, and supports the social leaderboards. In other words the developers of the app could be able to show you just where your friends are in a particular game. Third party developers will be in charge of any integration details.
App for Mobile Messaging
Users that were taking advantage of the app for mobile messaging by Tango already were able to play games within the app, do picture sharing, chat with friends, send video voice-mails, and so much more. Out of everything the users could enjoy it was gaming that was popular so the company decided to make their move.
Gaming Market
The gaming market app is huge and Tango is hoping they can break into it. Third party developers have been partnering up with Tango and adding the company's social features to their different apps. Gameloft took advantage of the features and released Candy Block Breaker in August for Tango. Right now there are half a dozen games for mobiles that are powered by Tango. The titles are as follows:
Road Riot
Dream Bakery for Tango
Bazinga for Tango
Roulette Live for Tango
Jetpack Jinx for Tango
Blackjack Live for Tango
Gamers are always informed at https://www.bettermobilecasinos.com.
Road Riot is Tango's Debut on Their Platform Expansion

,