Android Games are Hitting Daily
As Android games slowly rev up and start hitting the gaming world it is nice to know a little about the top games. At https://www.bettermobilecasinos.com we keep the gamers up to date at all times.
Rymdkapsel by Grapefrukt Games
Step into outer space and build your station so it is the best and the minions chant your name. Cruise around the galaxy and see what is waiting to be discovered.
The first level will have you craving more
Spatial puzzling combined with base building and tower defense
Adjustable strategy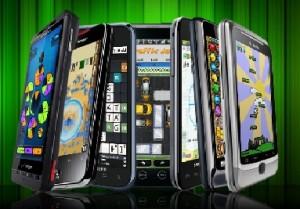 Real Racing 3 by EA Swiss Sarl
Mobile racing has just taken on a new standard for thoroughly enjoying the game. In order to get the full potential of the game your Android device will need to have 1.2GB of free space available.
22 car expanded grid
Pick from 50 detailed cars
Race against friends
Time shifted multiplayer
Real tracks
More then 1000 events to compete in
Rear view mirrors are fully functioning
Persistent car damage
Bejeweled Blitz by EA Swiss Sarl
Bejeweled comes crashing through in rounds of 60 seconds. Get ready to use power ups to accumulate as many points possible. Compare your score to your friends and see who the best is.
100,000 free coins for new users
Free play
Facebook friends can compete against each other
Blazing speed can be earned if you are fast
Rare gems
Daily Spin
Tutorial for easy learning
Tiny Thief by Rovio Stars Ltd
There was a time when games use to be point and click and Tiny Thief has captured this old school way of playing. With a sense of humor that is offbeat you will not be able to keep from smiling as you play. He is out to save the princess and the kingdom in trouble.
Puzzle game
Visual style
Gameplay elements
There are six huge adventures
Unexpected surprises
Skill and cunning will get you through
The Room by Fireproof Games
The room is a mystery game that sports a 3D world. You receive a note from an old friend requesting help and off you go to explore the room and what is hiding there.
Graphics are realistic
Finger controls
Get hooked from the first screen
Mystery piled in compelling layers
Android Games are Hitting Daily

,