PUBG Mobile is now available in Canada on iOS and Android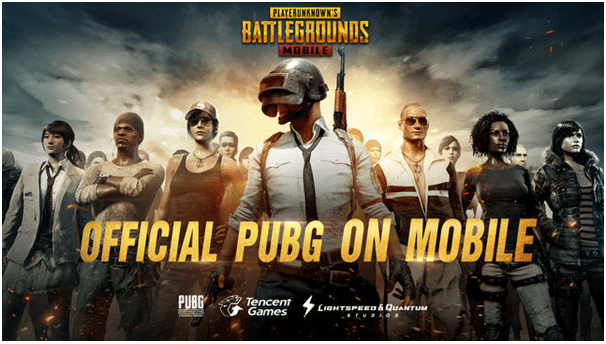 The mobile version of Player Unknown's Battlegrounds, a massively popular battle royale game that's available on PC and Xbox One, was launched in Canada for Android and iOS. The game, which was developed by Lightspeed and Quantum Studio and published by Chinese company Tencent, is currently available to download in the Canadian Google Play Store for Androids and Canadian iTunes app store for iOS smartphone.
The game features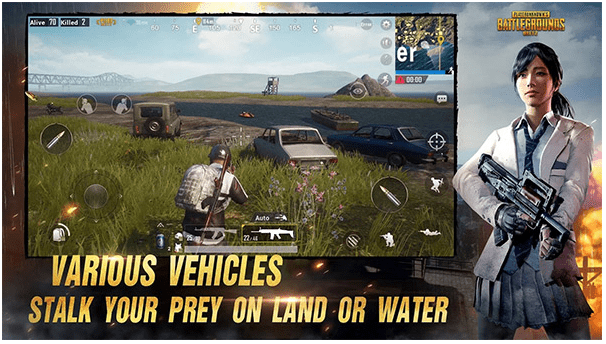 Bluehole, PUBG's original developer, claims to have supervised the development of the mobile version of the game. Similar to the PC and Xbox One versions of the game, PUBG Mobile supports up to 100 players per match. Combatants are dropped into an 8×8 km map and tasked with finding weapons, vehicles and various upgrades, with the ultimate goal of being the last player left standing.
This game comes with high quality graphics and HD Audio. The powerful Unreal Engine 4 creates a jaw-dropping visual experience with rich detail, realistic gameplay effects and a massive HD map for Battle Royale. Feel like you're in the thick of the action as you play with high-quality audio, immersive 3D sound effects and 7.1 channel surround sound.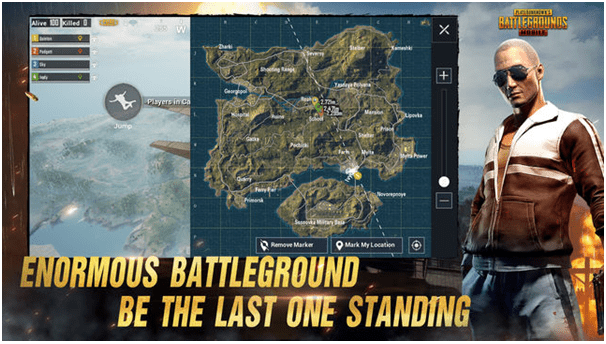 You obviously need realistic weapons here and you can find constantly growing lethal arsenal of firearms, melee weapons, and throwables with realistic ballistics and travel trajectories that gives you the option to shoot, beat down, or incinerate your adversaries.
Also to travel in style commandeer a variety of vehicles including cars, trucks, motorcycles, and boats to hunt down your enemies, race them to the play zone or make a swift escape.
Form a team with your friends and survive the battle with your friends. Invite and team up with your friends in the game be it your Facebook friends, coordinate your battle plan through voice chat and set up the perfect ambush.
The games powerful anti-cheat mechanisms ensures a fun and fair environment for all players.
What you need to play the PUBG Mobile?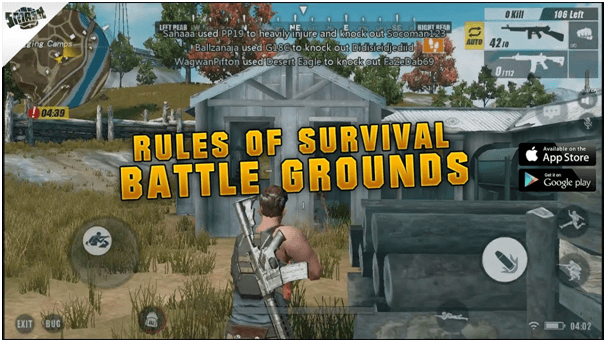 You need your mobile of course. PUBG game is compatible with more than 500 devices which is quite a number to be able to claim. For iOS iPhone 6s or later and iOS 9 or above is useful but also supports most iOS devices, including but not limited to: iPhone X, iPhone 8 Plus, iPhone 8, iPhone 7 Plus, iPhone 7, iPhone SE, and iPhone 6s.
If you are using a device with Android 5.1.1 or later so long as it has 2GB of RAM or more can work well.
Secondly you require a good internet connection or WIFI to get the game moving smooth.
If you have any questions or concerns, you can contact their customer service at PUBGMOBILE_CS@tencentgames.com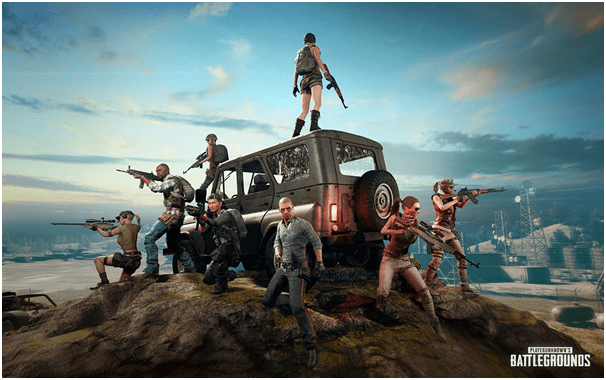 PUBG Mobile was first announced back in December but only for the Chinese market, but now is available for Canadians as well. Also publisher Epic Games also launched Fortnite, another popular PC and console-based battle royale game, for cell phones. Unlike PUBG Mobile, the mobile version of Fortnite is cross-play compatible with PC, Mac and PlayStation 4. The Xbox One version of the game is also cross-play compatible with PC, Mac and mobile, but unfortunately not the PlayStation 4.
PUBG mobile game and recreated its console and PC counterpart. Even from a visual and technical perspective, PUBG Mobile even ran relatively solidly on the Samsung Galaxy S9+ and other Android smartphones.  You can find PUBG Mobile in the Canadian Google Play Store and the iOS App Store and download all free.

Tips to play PUBG Mobile
At the beginning you're going to want to reach the ground as quickly as possible after disembarking from the plane. The ground-based tactical advantage is massively important, so reaching firm terrain before others can give you the edge.
So once you leave the plane, make sure that you keep your character's face pointed toward the ground and not the horizon above. This should accelerate your descent speed and get you onto the ground quicker than others who are just rocketing aimlessly through the air.
When you are on the ground, you are going to want to be kept fully furnished with supplies. In the world of PUBG Mobile, the large buildings contain more supplies, so that's where you want to be focusing your scavenging efforts. Also, from a supply perspective, look for the air supply boxes with a red flare attached.
Now here you are typically going to find the best guns and supplies without having to put much work in. You're also going to need to learn the age-old "run in zig-zag" movement in order to successfully evade being killed by someone with a shotgun before striking when that individual is reloading.
Your own personal gaming style is going to determine how you approach the assassination of other gamers. If you prefer being up-close and personal where combat is concerned, then you are going to want to arm yourself with an SMG. However, if you prefer your kills to be from a distance and enjoy the fact that your enemy simply doesn't see it coming, then you are going to want to have a rifle in your armory.
Also, if you are wanting to entirely inflict as much damage as possible, then get yourself the free-to-find AWM, which is one of the highest rated weapons in the game.