Smash Bros. and Kirby developer's first mobile game Part Time UFO now available in Canada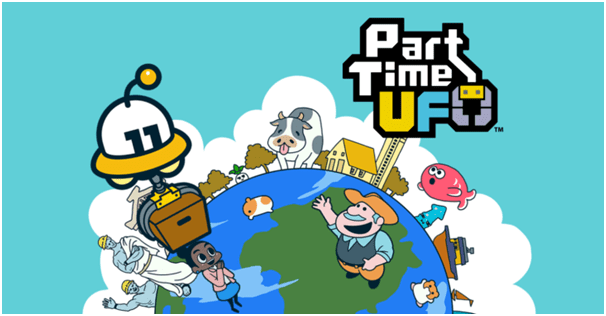 HAL Laboratory, best known for its work on the Super Smash Bros. and Kirby franchises, has launched Part Time UFO in North America, its first game for smartphones. The game originally launched in Japan in November 2017 and is developed by HAL Laboratory's mobile division, HAL Egg. Part Time UFO is available on Android and iOS for $5.49 CAD.
You get to play the part of an adorable UFO that has just arrived on Earth in order to help the planet's citizens with its handy extendable claw. Essentially you pick up odd jobs from random non-player characters to then use your claw crane to grab, move, and stack different objects on a designated platform.
Originally this title was only available in Japan under the name Working UFO. Luckily it has received an English translation and is now available on the Google Play Store as well as at iTunes in the West under the new name Part Time UFO.
The Game Play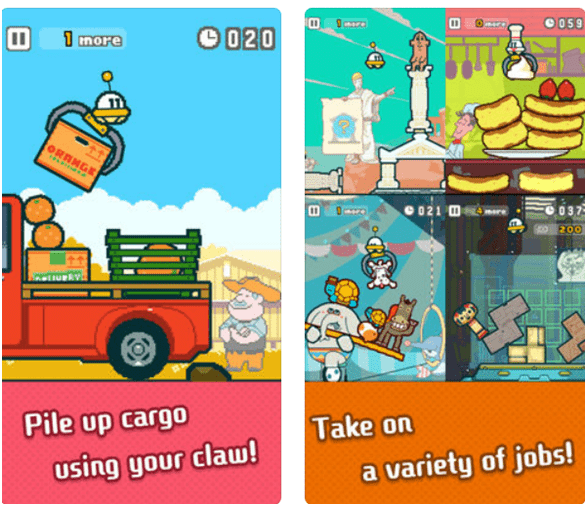 For anyone familiar with the Kirby series of games it's difficult to not notice how similar the UFO's design looks in this release. While you may not have an official Kirby game on Android yet, Part Time UFO is surely a great substitute to tide fans over. It may not offer the traditional platforming gameplay found in the majority of Kirby titles, but its cute theme and intuitive claw mechanic exudes a style you are all familiar with that just so happens to works great on a touch screen. The full game can be enjoyed without any smarmy advertisements or in-app purchases interrupting your experience.
The gameplay is similar to the majority of mobile claw machine games, as you are tasked with picking up a ton of different objects with the UFO's crane claw. Fortunately the gameplay extends past the simple mechanics found in those claw games as you also have to move those objects to a designated platform to then stack them to the best of your abilities, all without leaving anything behind.
As you complete your tasks, you are rewarded with in-game currency that can be used to purchase new costumes for the UFO. These costumes will not only change how you look but will also add new abilities to your repertoire.
In Part Time UFO, players control a claw-equipped flying saucer as it picks up objects and piles them in a designated area. Stacking enough objects which can include debris, fish and even cheerleaders will end the level and reward the UFO with a payout.
Features of game app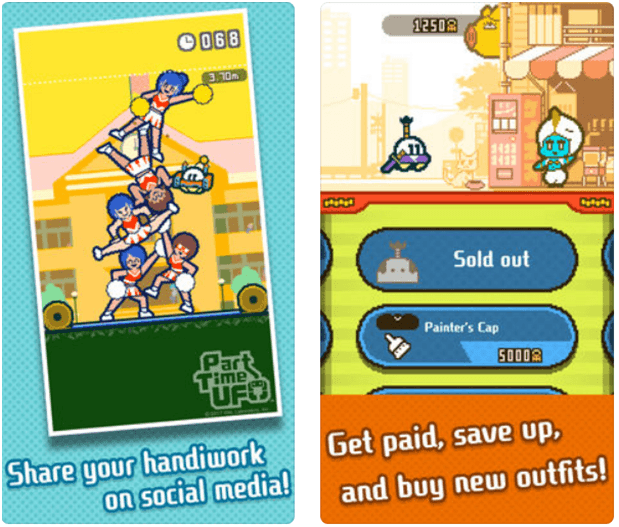 Some of the features of this game app are:
You will fly a UFO around and complete odd jobs. Help out at a farm, support cheerleaders, cook up the ultimate dessert at a restaurant, build castles, and much more!
Wherever the UFO goes, there are sure to be plenty of jobs waiting. At the center of all this is the UFO's super special awesome claw! Use the claw crane to grab, move, and stack objects to complete jobs.
You can use your hard-earned money to buy costumes to change into.Wearing these can give the UFO a whole new look and new abilities. Whether you want to show your stripes with the Tiger Suit or zip around in Ninja Wear, there are lots of costumes to pick and choose from.
Also you will meet tons of people on the job.From a tight-lipped ship captain, a clumsy museum curator, or a fishy professor, to even elephants, dogs, and hamsters, they'll cheer on the UFO during jobs, let out a sigh when the UFO fails, and show all kinds of reactions.
The game is available inthe following languages like Japanese, Italian, Spanish, German, French, Chinese (Traditional and Simplified), English, Korean.
You can download this game app from app stores for your Android or iPhone which cost $5.49 CAD.