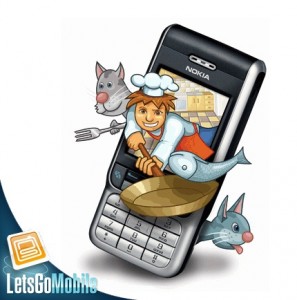 Monsters University by Disney – Pixar $4.99
MonstersUniversity is now available for the mobiles. Join Sulley and Mike for a roaring adventure before they were best friends. Walk through the campus at MonstersUniversity and show others how scary you can be. There are five environments that are very competitive and 10 different levels. There are a number of different things to unlock while rolling with laughter. Some are:
Misfit character
Bonuses
Items
The game offers the following:
MonstersUniversity is spine tingling and dares players to dive in
Difficult obstacles will require teamwork with Sulley and Mike
Tackle 10 levels across 5 different locations
Beat the competition by scaring, climbing, jumping, rowing, and running
Face enemies and unlock bonus features
Danger Dash by Gameloft $4.99
Do you love adventure? Exotic settings will have you pushing the limits of your speed while escaping from the evil tigers. Collect Artifacts while running and dodging obstacles while unlocking new levels and characters. Compete against friends and track your ranking while climbing the board.
Get ready to experience the following while playing:
Dodge obstacles that are dangerous to unlock new levels while improving skills, jumping and sliding
Score higher by grabbing boosts and power ups
Snatch all Artifacts so Miranda Rose, the Blowing Wind, and Chuck Ace can be unlocked and played
Climb the ranks on the leaderboard
Run like the wind from the evil tigers
Danger awaits in the LostCity, MysteriousTemple, and the Jungle
Alien Quarantine by Gameloft $4.99
Survive a nightmare that is frightening while fighting space horrors that are endless. Play a mercenary that is desperate while overcoming daunting challenges on a fiery red planet and inside the spaceship. Powerful weapons need unlocked so you can conquer your fear of lurking shadows and spooky lights. The dark is waiting… can you survive?
While creeping around players will experience:
A horror game that takes place in space and is very intense
From a spaceship that is abandoned to a planet that is inhospitable the environments are richly detailed
Environments are rear inducing: Shadows have many things lurking so beware
Dismember and annihilate enemies while fighting with a huge range of different weapons
Levels are immersive and highly detailed while offering daunting challenges for players to overcome
New Hot Mobile Games

,