Japan cannot be Beat in Revenue for Mobile Apps
The U.S. was the top country when it came to revenues from the mobile apps. That is until Japan climbed on top of them. Smartphone's and games for tablets have hit an explosion so games are in.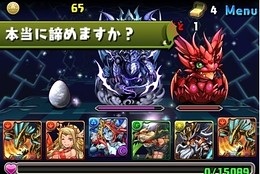 Japanese Consumers
When it comes to spending money for apps the consumers in Japan spent around 10 percent more then consumers in the U.S. for the month of October. App Annie the app tracker reported the increase. This is triple of what consumers spend in South Korea and a whooping six times the amount spent in Great Britain. This time last year the consumers in Japan were spending 40 percent less then consumers in U.S.
Shift
Japan use to rely on advanced featured phones until the smartphone took over. The advanced featured phones had actually conditioned the consumers when buying digital content. They could work with the train schedule, play games, and even utilize fancy emotions. The mobile Internet service was first introduced through the carrier NTT DoCoMo in 1999.
Mobile Games
It was always known the Japanese would adapt to the smartphones, but no one imagined it would be so quick. One of the main reasons the phones are such a hit is because of mobile games. In just one year the consumers are spending four times more on getting apps then before.
August Forecast
Mr. Warman had made a prediction back in August. He stated that the total mobile gaming revenue for Japan would be around 26 percent of the global revenue of $12.2 billion that was expected. Even though North America has three times the amount of players they would only come in around 25 percent.
As the numbers are starting to come in it looks like Japan will stay ahead of the race when it comes to purchasing mobile games. The consumers are pushing spending around $4 billion.
Overseas Markets
Apps are easier for the overseas markets to adapt to. By Japan welcoming the smartphone barriers are being lowered between gaming cultures and countries. Game markers are being lured from everywhere as consumers willingly spend on content for their mobile devices. The developers from King.com and Supercell are knocking on the doors by spending money on advertisements and promotional gimmicks for breaking in. Japanese has developers that are now pushing to sell their products abroad.
Find the latest news about mobile gaming at https://www.bettermobilecasinos.com.
Japan cannot be Beat in Revenue for Mobile Apps

,