Genesys Soccer Samba and World cup fever
Brazil is in the center of world's attention from the past few weeks, and it will be until the July 14th. This time, the reason are not carnivals or crazy samba's parties, it is The World Cup. It is the last week of the competition and some teams are on the way home already. If you want to spice up your World Cup experience, you can do it, even if you are not in Brazil.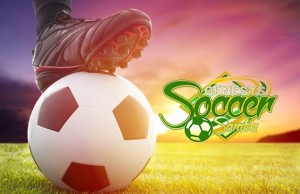 Genesys soccer samba fever
People all around the world are in the soccer mood, and that is the case with casinos too. Genesys casinos group is offering you Soccer Samba experience – you can play daily and you can win a lot! You can get free spins, many awards and you have a chance to get huge bonuses. Take the chance to win big by playing Soccer Samba. It is a great opportunity to have fun in the spirit of the World Cup and to make things even more interesting.
Different casinos
You can play and win on different casinos of the Genesys Group, just pick the one you like the most:
WizBet Casino
Mandarin Palace Casino
Lucky Creek Casino
Treasure Mile Casino
Grand Eagle Casino
Free spins and bonuses
While the FIFA World Cup is on, you can play and you can win. Every day you will have the chance to choose between the teams you think that will win – deposit some money, and if your team wins you can get free spins to play more! Isn't that great? If you deposited some money the previous day, there is a chance you will win free spins on Soccer samba next day, so don't forget to log in daily, because maybe you are the lucky winner!
Soccer Legends
One even greater thing about FIFA World Cup and Soccer Samba is the chance to vote for the player you think it is a legend of the Cup, and be the one of many who will choose the soccer legend. The only thing you need to do is to submit your vote, and you can be one of the 10 winners of $100 if you choose the most popular player! As you can see, Genesys Group is giving you the chance to play in the casinos and win some really great awards – from free spins to money. Get into the team spirit to try out your luck, maybe you will be the great winner. Have fun and good luck!
Genesys Soccer Samba and World cup fever

,