Club World Casino presented brand new game called Megasaur
Club World Casino providing great games and always giving more than great welcome bonuses, especially for new members. This casino is operated by Real time gaming. You always have the chance to enjoy playing games you love the most, and with very simple interface, you always can move from one game to another.
You can choose between many different games, and you will for sure find something suitable for you. You can play various jackpot games like Crazy Dragon, Good to be bad, Shopping spree, etc.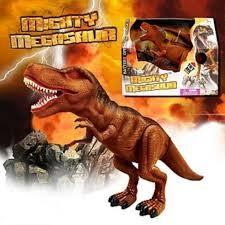 Casino payment methods
One more thing great about this casino is the fact that it supports various payment methods, and various withdrawal methods. Customer support is really great. This casino offering over 100 different games you can play and you can easily deposit or withdraw money.
New game called Megasaur
Club world casino presented completely new and enjoyable game called Megasaur. It is a slot game, set in Jurassic Park period. If you are a fan of that period, you will love this slot game even more. The game will come very soon, so give your best to be prepared for this great experience. The game will be very colorful, with hot volcanoes and dinosaurs, and all of that is created so you can enjoy while playing. You will have the chance to win Mega jackpot, and if that happens to you, you will spot five volcanoes that will show you that you won Megasaur jackpot.
Win-Win Megasaur feature
This great game will offer you completely new slot experience. With Win-Win Megasaur feature, the game will award you with amazing 250 times your stake, in case you do not win anything with free spin sets you have. Feature Guarantee – this is also great, if you do not get anything with 250 consecutive spins, you will be awarded with the bonus feature! And now, when you think about it, it is more than awesome! You will have the chance to play a new game, with really great features, and you can deposit and withdraw money in several different ways. In case of any problems or issues, you can contact amazing customer support, and they will give their best to solve your problem as soon as possible.
What else can you ask from the Club World Casino? You can choose between many different games, and now, Megasaur, new slot game is on its way! Sit back, play, and enjoy!
Club World Casino presented brand new game called Megasaur

,