Fizz mobile home internet now comes with price $45 per month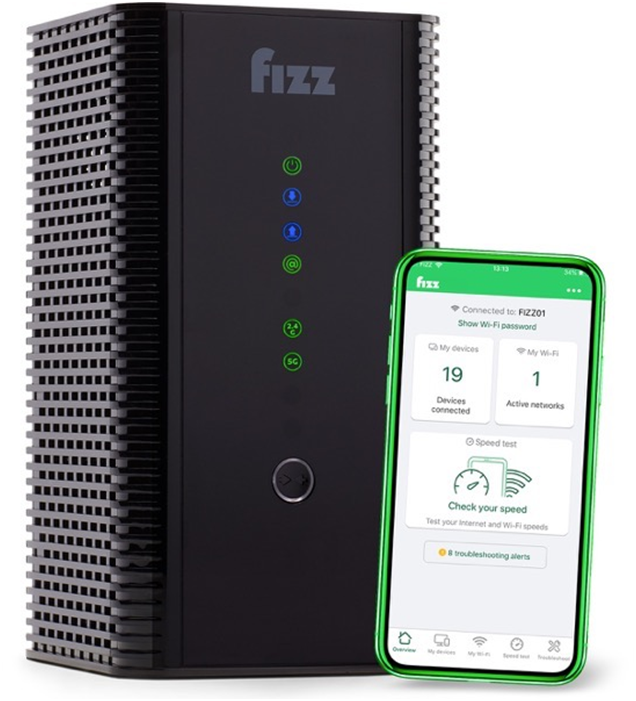 Videotron's Fizz Mobile has launched home internet lately for Canadians. Fizz Mobile home internet comes with unlimited data usage and a free Wi-Fi router/modem. The Fizz Wi-Fi modem is also a router. It's quick to install and even quicker to optimize your Wi-Fi across all your devices for a seamless online experience. This means when you want to play slots for any other games online you can use any of your gaming device be it cell phone, tablet or PC and use internet for online gaming.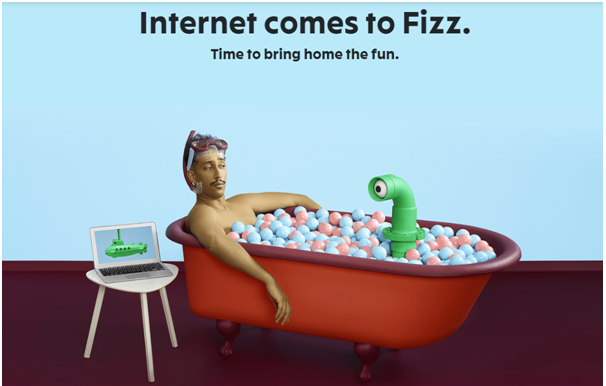 The Fizz Internet plans and pricing
Pricing on the Fizz Mobile states the following monthly prices:
$45 for 15 Mbps download; 10 Mbps upload
$55 for 30 Mbps download; 10 Mbps upload
$65 for 60 Mbps download; 10 Mbps upload
$75 for 120 Mbps download; 20 Mbps upload
Compared to home internet pricing during the beta period, two plans have increased in price. The 60 Mbps and 120 Mbps plans are $5 higher compared to what beta testers received at $60 and $70 per month, respectively.
You can choose from several speed options and change your mind every month if you feel like it. Also can choose self-install for free or pay $30 to have a technician setup internet.

Fizz Mobile internet customers can download the Fizz Wi-Fi iOS or Android app to manage their network. At the time of writing a Fizz Mobile home internet referral program will net you and your friends $25 each.
With the band steering function, your devices all still display the same Wi-Fi network name, but your Fizz Wi-Fi modem automatically connects each one to its optimal frequency (2.4Ghz or 5Ghz) to make your web surfing experience seamless.
Also each Wi-Fi frequencies offer a wide range of channels. Your Fizz Wi-Fi modem, however, automatically selects the best channel for each connected device, based on factors like the time of day and potential interference from other networks.
Note that the plans and price are subject to change.
How to get Fizz Mobile home internet?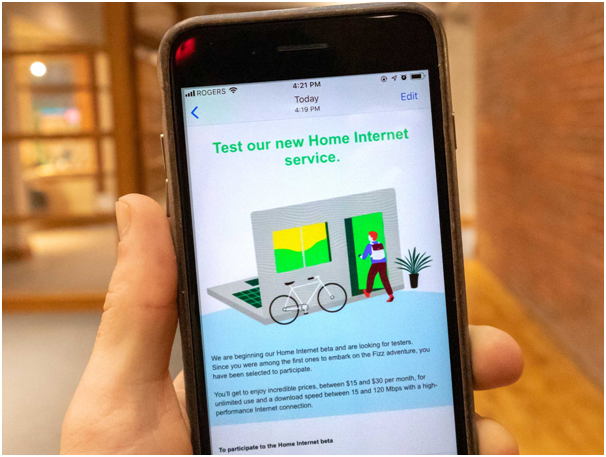 It's very easy to get Fizz mobile home internet.
Fizz offers you unlimited monthly usage. The price of your plan will vary with the download speed you pick. You can choose between speeds of 15, 30, 60 and 120 Mbps and change your mind every month if you feel like it. Note that if one of the speed options is not available at your address, you won't be able to click on it. To enjoy Fizz Home Internet, you need a Fizz Wi-Fi modem. You'll be happy to learn that the modem, as well as its app, are included in the price of your plan. You can download the free Fizz Wi-Fi app on Google Play or the App store to conveniently manage your modem and access to your network. 
Once you have selected your plan you can schedule the delivery of your modem. Self-installation is included with the price of your subscription, and a technician will deliver your Fizz Wi-Fi modem, and make sure your cable connection works properly. From there, easy to understand detailed instructions will guide you so you can install your modem and configure your network yourself. If you pick the VIP installation option (additional fees of $30 apply). The technician will install your modem, as well as configure your connection and Wi-Fi network.
The first monthly payment will be charged to your credit card the day you subscribe. Your monthly payment cycle, however, will start with the delivery of your Fizz Wi-Fi modem. Thanks to pre-authorized payments, you'll always know exactly how much your home Internet plan will cost for the upcoming month. The amount will be automatically billed to your credit card every month, 24 hours before the date that you received your Fizz Wi-Fi modem. You'll earn your first My Rewards badge as soon as you activate your activation. 
You can click here to find whether Fizz internet is available in your region or not.
In case of any issue or help you can contact Fizz support team by clicking here.