Instadebit Mobile Deposit Options for Canadians to Play Real Money Slots with Mobile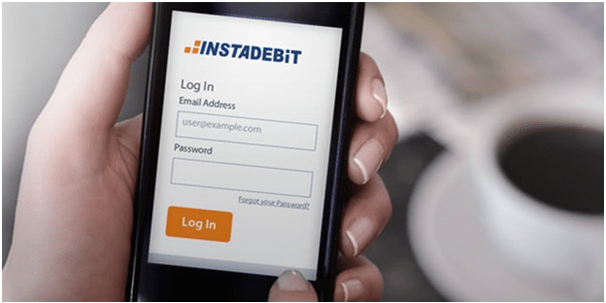 Instadebit is one of the popular deposit options available at online casinos specially for Canadian punters to play slots in real time. You can fund your casino account at once even when you play slots with mobile.  It is because Instadebit works with banks in Canada, allowing its users to conduct money transfers on the web in a secured and safe manner. It is the platform that allows Canadians to deposit and withdraw funds to their bank account quickly and easily, and the method does not impose high fees either.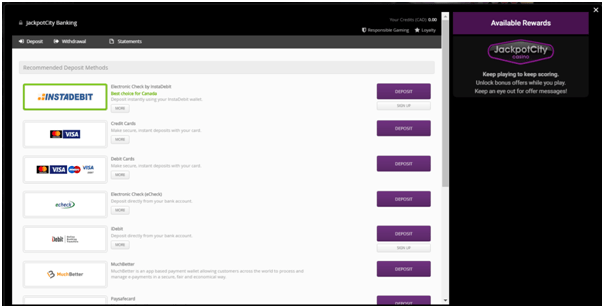 Some of the best features of Instadebit Mobile Casinos
Instadebit mobile casinos offers Canadians secure transaction. This mode of deposit utilises cutting-edge encryption technologies to protect players' personal information. The payment method relies on 128-bit encryption to guard players' data. Also all accounts are monitored 24/7.
Instadebit mobile offers 24.7 help support as well. Should any problems occur, players can reach Instadebit's customer support representatives by mobile at toll free number 1.877.88DEBIT (1.877.883.3248), live chat or e-mail at support@instadebit.com
The other important reason that proves Instadebit as one of the best deposit options at mobile casinos is the fast withdrawal of your wins. It takes no more than 72 hours for Instadebit cashouts to be processed and credited.
Also Instadebit as online payment service uses US and Canadian dollars, separating different currencies in the account balance.
Instadebit is also upholding your full privacy as players do not need to reveal their bank account information to third parties when using Instadebit.
Instadebit therefore is the best option that it is exclusive available  only to Canadians only and works well with all of the Canadian banks. The only drawback can be that as Instadebit is a Canadian payment method, the number of mobile casinos accepting the method is very limited, too. Also that an Instadebit account can link to only one bank, so those who want to spread over multiple bank accounts should not choose this method.
How to get started with Instadebit?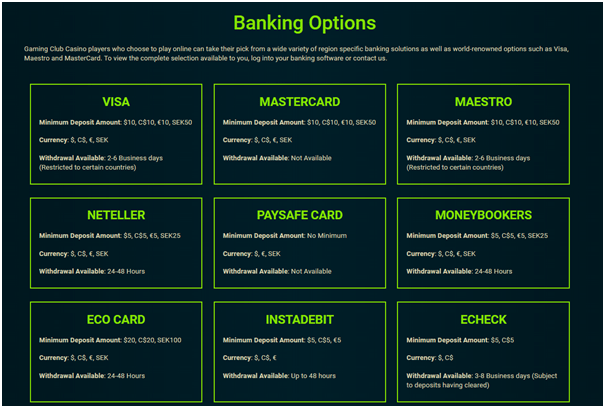 To get started with Instadebit Canada you need to set up an account by filling out your personal information, with a valid e-mail address, and add your bank details on your cell phone. Setting up and account with Instadebit is 100% free and the account is usually available almost immediately after registration.
INSTADEBIT is available to Canadian residents with a bank account at a Canadian financial institution. To use the service, you must be at least 18 years old and will need to provide your date of birth and the last 4 digits of your Social Insurance Number (SIN) in order to confirm your identity and protect your payments.
Also you need to provide  your bank transit number (5 digits), financial institution number (3 digits) and account number (up to 12 digits), which can all be found at the bottom of your personal cheques, or you can contact your bank to request this information when you open your account with Instadebit.
When you create an INSTADEBIT account, they will make a small deposit into your bank account. The deposit will be less than $2.00 and will appear in your bank account within 3-5 business days. You need to know the deposit amount in order to verify your bank account to increase your spending limit.
You are given a temporary transaction limit immediately after creating an account, and once you verify your bank account, you will receive a higher spending limit.
To verify your bank account:
Look on your bank statement to find the amount of the deposit from INSTADEBIT
Log in to your INSTADEBIT account and click Verify Account
Enter the amount that was deposited into your bank account
Remember that Instadebit is not an e-wallet and funds cannot be directly deposited into your Instadebit  account from your bank account. Simply select Instadebit at a supported Casino's site at checkout, log in to your account and click Approve.
To get back your mobile casino wins you can withdraw funds directly to your bank account, by simply log in to your Instadebit account and click Withdraw Funds.
There is no charge to create an INSTADEBIT account, and a $1.95 CAD charge to make a payment to an online casino from your bank account. There is no charge to make payments from your INSTADEBIT Balance Account, however.
In case of withdrawing your wins there is no charge to transfer these funds to your INSTADEBIT Balance Account. There is a $2.00 CAD charge to withdraw funds from your Balance Account to your bank account. Note that you may be charged a fee by your bank for NSF transactions.
Mobile casinos accepting Instadebit Deposit Options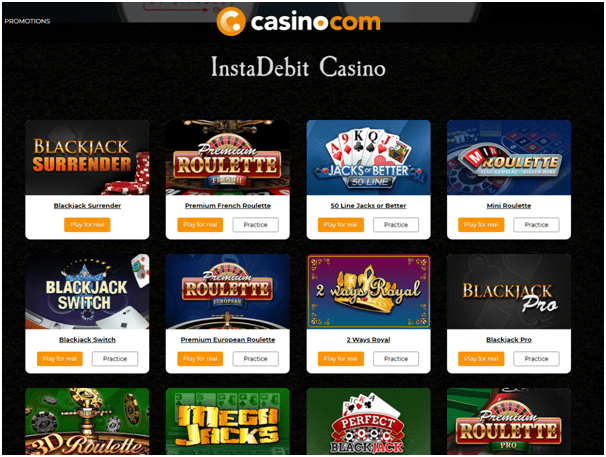 There are several Canadian mobile online casinos that accept Instadebit as one of the deposit option to play real money slots and make a deposit with real CAD. Here are few of the popular Canadian mobile online casinos that you can enjoy and play wonderful assortment of casino games.
Jackpot City Casino with CA$1600 welcome bonus
Spin Palace Casino with CA$1000 welcome bonus
Casino.com with CA$ 400 welcome bonus
Gaming Club Casino with CA$350 welcome bonus
There are several other mobile casinos to play with Instadebit. If you somehow feel that Instadebit is not the cup of your tea then you can fund your mobile casino with several other Canadian friendly deposit options mainly being credit cards, PayPal, e Wallets like Neteller or Skrill, Prepaid Vouchers, Neosurf, or even with several of cryptocurrencies like Bitcoins, Litecoins, Dogecoins or Ethereum, the choice is yours.