Stocard App – The complete mobile wallet for your loyalty cards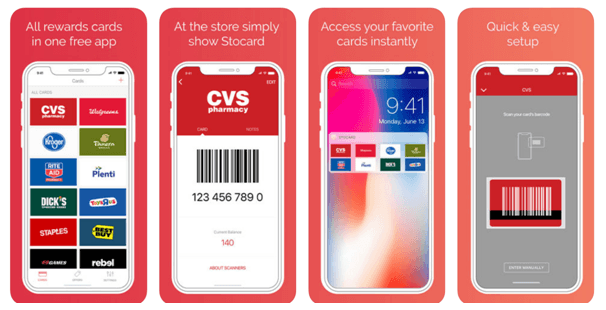 Are you finding it difficult to keep track of all of your loyalty cards/ programs then download the free Stocard app on your mobile to make things easier for your mobile wallets. You can store all those cards in one spot with Stocard app which expands its Canadian operations now with recently opening shop in Toronto and other places in Canada.
With over 30 million users worldwide there are about 2 million active users of Stocard in Canada. Million of Canadian retailers are connected with this app to help customers with their loyalty benefits. The German-based mobile wallet app maker allows people participating in multiple loyalty programs from small to major retailers to store all cards on its app. Stocard supports any type of loyalty card as long as it has a barcode it can be entered into the app.
How to add Loyalty cards to Stocard app?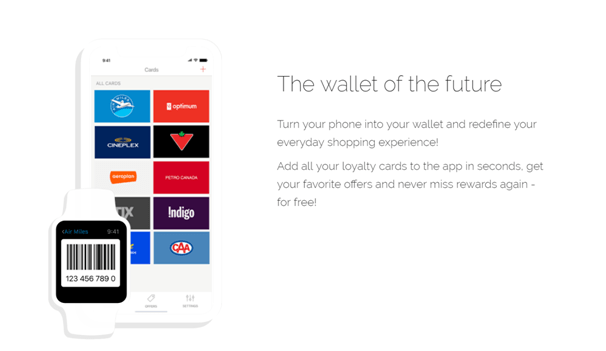 Open the Stocard App and click on the "+"-button in the top right corner of iPhone Stocard app or lower right corner Android cell phone of the screen.
Type in the name of your loyalty card's provider in the search field or scroll through the list. If you can't find the card you would like to include in the list, you can still add it to Stocard by choosing to add it as "Other card".
Depending on the chosen loyalty card, either the barcode scanner or a field to manually type in your customer ID will appear.
Simply scan the barcode with your smartphone's camera or manually type in your customer ID. All done!
You can even add loyalty card without a barcode. You can simply type in your customer ID manually by choosing "Enter Manually" on the scanning screen and make sure to double-check your entry so that the correct barcode is generated.
After you have selected a card in Stocard you would like to add, the app automatically opens a screen that allows you to scan your barcode. You hold the side of your plastic card with the barcode in front of your smartphone's camera. The app will then automatically read the barcode and create a digital copy on your phone.
You can register your new Stocard account in your Stocard settings under "Account". Choose to "Register account" and select one of the available login methods (Facebook, Google or E-Mail). Simply select the login method you prefer. In case you choose to "Register with E-Mail", please make sure to enter a valid address. You will receive a verification code to the mail address you entered. Now enter this code in Stocard in order to verify your mail address so that it can be used to register your Stocard account.
Also if you want to remove a Loyalty card from the app on your iPhone open Stocard app and click on the card entry you would like to delete. Then, press the "Edit" button in the top right corner of your screen and select "Delete Card" at the bottom of the screen. On Android mobile open Stocard and click on the card entry you would like to delete. Then, press the "Options" button (the three dots in the top right corner of your screen) and choose to "Delete". Alternatively, you can also press and hold the card you would like to delete for a second or two. You should then see a bin icon in the top right corner of your screen. Click on it in order to delete your card.
With the Stocard account you won't lose any of your data in case you reinstall the app or change your device. If you reinstall Stocard on the same device or change your phone, your previously saved cards, points balances and passes will now automatically get restored. Moreover, your data in Stocard will now also get synchronised across all your devices.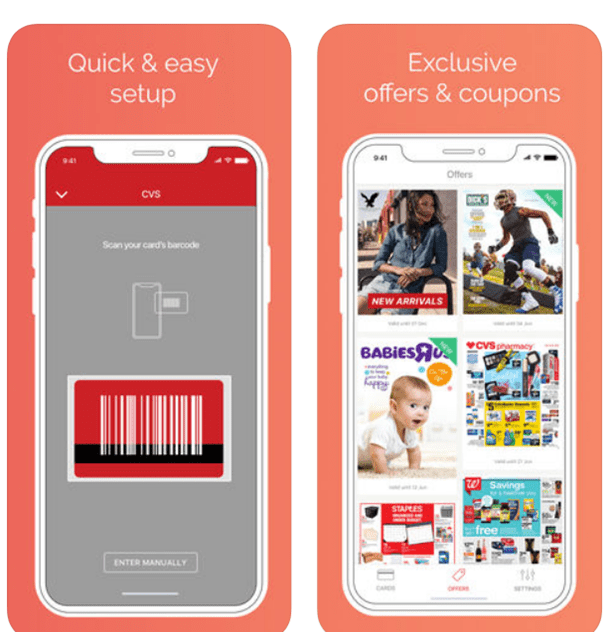 Stocard Supports Canadian Retailers
Note that not all popular mobile wallets allow for loyalty cards to be added to your mobile. Google and Samsung Pay do work with certain loyalty programs. Apple Pay, however, does not allow users to add loyalty cards. In fact, the only way to add rewards cards to an iOS phone is either download the separate apps for each retailer (if available) or through a third party app like Stocard, which allows you to upload certain loyalty cards to the Apple Wallet straight from its app.
There are various other loyalty card apps at app stores for your mobile Financial institutions like TD Bank and Scotiabank also have mobile wallet apps that allow users to store loyalty cards, but you need to have banking accounts with the respective institution in order to use those types of mobile wallets.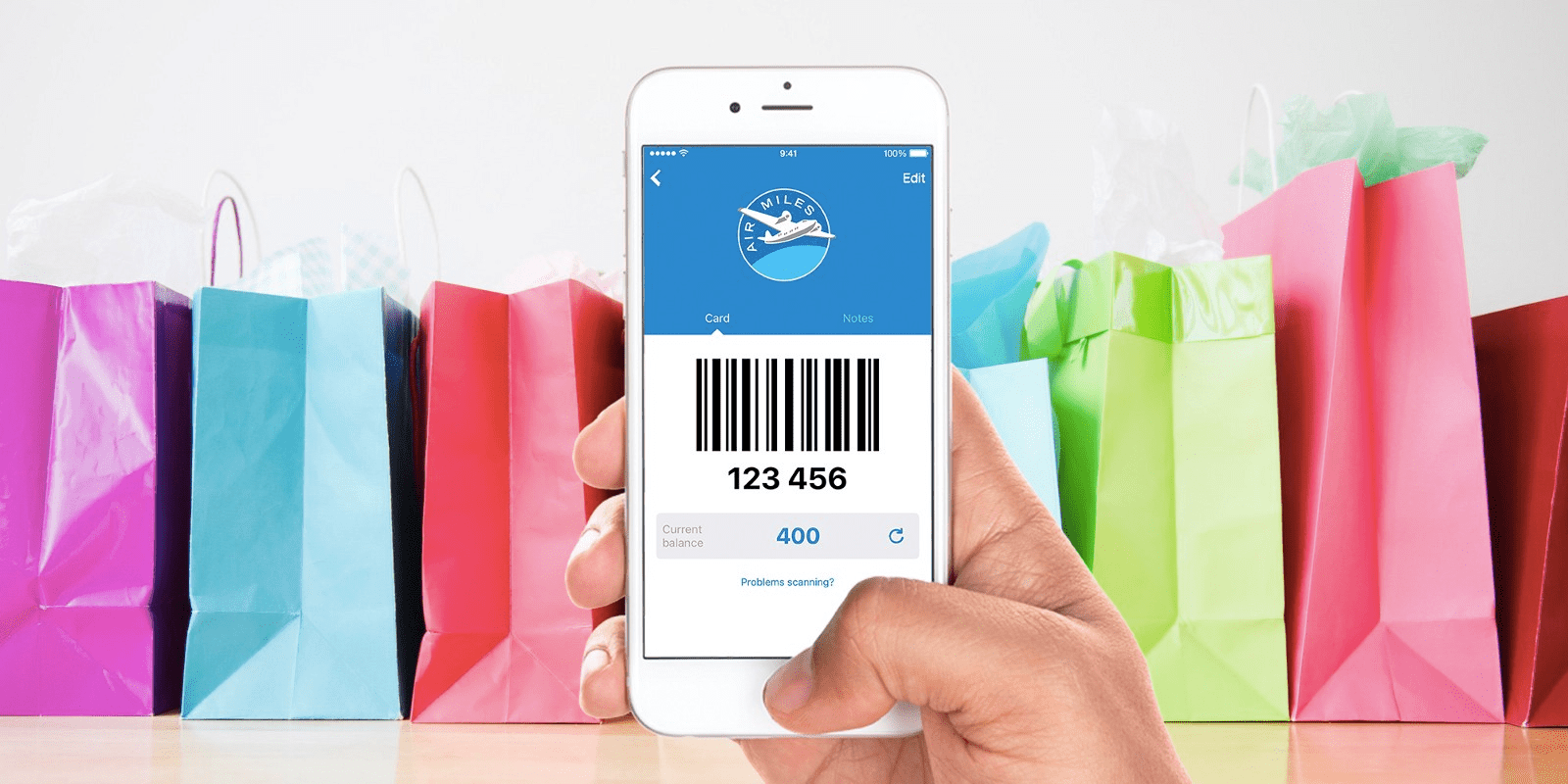 Stocard wants to support retailers from an acquisition standpoint, and help grow loyalty programs with this in-app sign-up feature and companies like Ikea, major French retail chain Carrefour and Australia's Woolworths Supermarkets currently work with Stocard to grow their programs.
The mobile app can also help retailers understand the ROI of rewards programs by tracking when a loyalty card is used. Tracking the ROI of transactions and these programs can often be quite difficult but Stocard is able to track in-store trips based on the specific retailer rewards card that is used in the mobile wallet.
Note that there are no privacy concerns when it comes to sharing this type of data because Stocard is not sharing consumer data and doesn't provide any numbers back to retailers that are not tied to the cost of sales (COS). Also Stocard is also planning to bring automation to its platform. This will allow participating retailers to target consumer groups with specific rewards program offers that are of interest to them. Some of the top cards that Canadians have been added to Stocard include Air Miles, Aeroplan, Canadian Tire's Triangle Rewards and PC Optimum.
When using this free app on your mobile if you find any difficulty you can write to support@stocardapp.com or call Phone: +49 (0) 621 339 331 50