The five best deposit options available for Canadians to play slots mobile with real money in 2019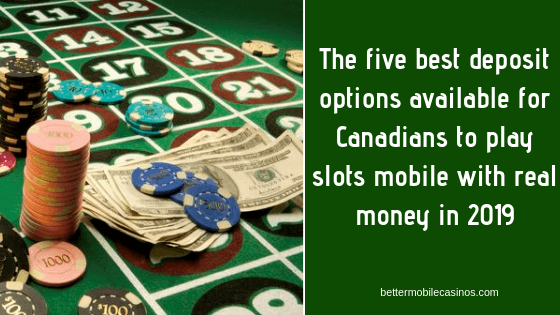 Instadebit
Neteller
Bitcoins
IDebit
Neosurf
Other payment options include Credit Cards, Ecopayz, PayPal, Skrill, Paysafe card and others.
Mobile Casinos in Canada are just awesome to play slots on variety of your smartphone device be it Android cell phones like Samsung, Google Pixel, Nokia, Moto, LG or your very best iOS iPhone. With  easy to play real money slots on the go it is more convenient way of playing slots anywhere and anytime you like. Just pick your cell phone device and get started instantly by typing the URL of the online casino of your choice on your chrome or safari mobile browser. Next make a deposit in CAD by choosing any one of the friendly  deposit modes available with so many of the Canadian friendly mobile casinos.  Here are the five best deposit options you will easily find at any repute mobile casinos.
1. Instadebit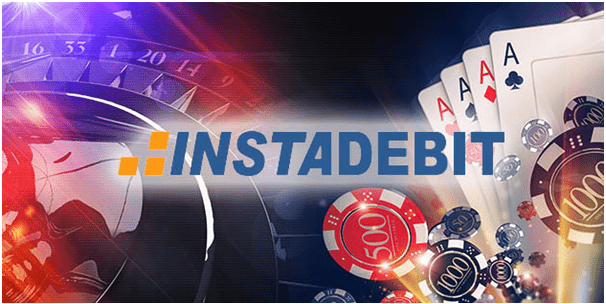 Almost all the Canadian mobile or online casinos offer Instadebit as one of the deposit options to play slots in real time with real CAD. It is a secure online payment option that lets you make payments to casinos directly from your bank account. You simply select the Instadebit option on a mobile casino cashier page, log in to your Instadebit account, and approve the transaction. If you don't have an Instadebit account, you will be able to create one and register your bank account easily during your first transaction.
Instadebit  is available to Canadian residents with a bank account at a Canadian financial institution. To use the service, you must be at least 18 years old and will need to provide your date of birth and the last 4 digits of your Social Insurance Number (SIN) in order to confirm your identity and protect your payments.
Click here to open your Instadebit Account
You need to provide your bank transit number (5 digits), financial institution number (3 digits) and account number (up to 12 digits), which can all be found at the bottom of your personal cheques, or you can contact your bank to request this information.
When you create an Instadebit account for the first time it will make a small deposit into your bank account. The deposit will be less than $2.00 and will appear in your bank account within 3-5 business days. You need to know the deposit amount in order to verify your bank account to increase your spending limit.  You are given a temporary transaction limit immediately after creating an account, and once you verify your bank account, you will receive a higher spending limit.
You can view your Instadebit transaction history by logging in to your account at the top of this page.
Remember there is no charge to create an Instadebit account but a $1.95 CAD charge to make a payment to a casino from your bank account. There is no charge to make payments from your Instadebit Balance Account, however.
In case of withdrawals if you win playing slots with real money, there is no charge to transfer these funds to your Instadebit Balance Account. But there is a $2.00 CAD charge to withdraw funds from your Balance Account to your bank account. Please note that you may be charged a fee by your bank for NSF transactions.
Also note that you are only permitted to register one bank account with Instadebit, and are not able to split payments between different accounts.
All payments made to online or mobile casino using Instadebit will appear on your bank statement as either Instadebit.com or 1-877-88DEBIT.
Funds will be removed from your bank account 0-2 business days after approving your transaction.
Your wins at the mobile casino will automatically be deposited into your Instadebit Balance Account.
To withdraw funds, log in to your Instadebit account. Your account balance will be shown on the profile page, and you can enter the amount you wish to withdraw. It takes approximately 3-5 business days for the funds to clear through the banking network and appear in your bank account. Also remember that Instadebit currently supports U.S. and Canadian dollars.
In case you use another currency and not CAD then currency conversions for deposits/payments are made at the day's exchange rates and include a fee to compensate for the currency risk involved in the provision of the service. Similarly currency conversions for withdrawals are made at the day's exchange rates and include a fee to compensate for the currency risk involved in the provision of the service.
Suppose if you play at US friendly online casinos your winnings at that casino will be credited to your Instadebit Balance Account in USD, and this balance can be used to make payments to merchants in USD. If you withdraw the funds to your Canadian bank account, the USD will be converted to CAD when the deposit is made to your bank.
2. Neteller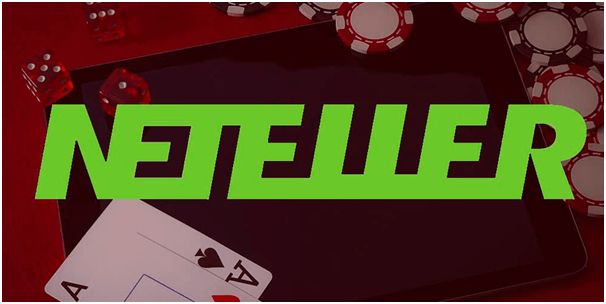 Neteller is an ewallet which was founded in Canada back in 1999 and stayed local for a couple of years, until in 2004 the company moved their headquarters to the Isle of Man. They are still a very popular payment method for Canadian players as they understand all of the local laws and regulations.
While Neteller isn't a bank, they still adhere to the Financial Services Authority (FSA) which requires them to keep their clients' money in a separate trust account. This will allow them, in case of need, to pay out the balances of every client account at the same time.
The first thing you'll need to do is create an account with Neteller. You only need to provide some basic personal information, which currency you plan on using and a password.
Once the account is active you can fund it by using either a credit or debit card, bank transfer, or moving the money with a 3rd party e-wallet service. You will need to have money in the Neteller account in order to transfer funds into your mobile casino account. The processing time will vary based on which method you use to fund the Neteller account, so make sure there is money available when you visit the Cashier at mobile casino or online casino Canada.
At the Cashier page of mobile casino, you will select the E-wallet payment method option, and then click on Neteller. There will be a pop-up window with some instructions and here you will enter in your account ID and secure ID password that you received when creating the account. The money will be instantly transferred to your casino account and you can begin playing all your favorite slot games for real money.
Note that Neteller is safe and secure to use and as an added layer of security, Neteller recommends that their clients add a two-step authentication process to increase protection from the users side of things. This will require you request and input a PIN code that you will receive on your phone with every transaction.
Click here to open your Neteller account now
Note that a foreign exchange (FX) fee of 3.99% will be applied to any Neteller transaction which involves changing currencies. There are also Neteller Prepaid cards that you can use when making a deposit at casinos to play real money slots.
3. Bitcoins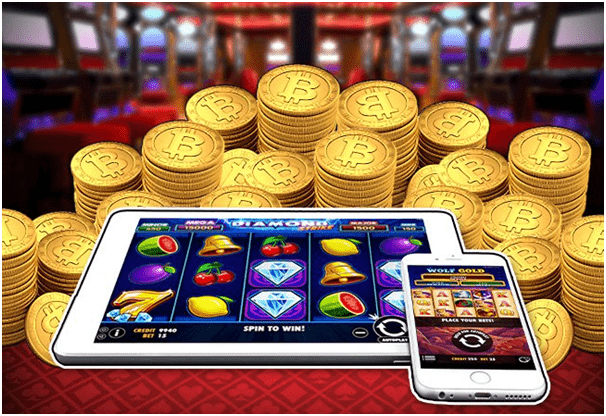 Bitcoins are one of the cryptocurrencies that are now used at almost all of the Canadian friendly online or mobile casinos. This payment mode because it's instant, secure and anonymous. This means you do not have to spend too much time fiddling with your bank accounts, or worrying for safety of your online transactions or for your privacy. It's simple, quick and reliable.
Bitcoin is legal in Canada and is regulated by anti-money laundering legislation and counter-terrorist financing legislation.
To play slots with Bitcoins you obviously need Bitcoins and the easiest way to get them is through a bitcoin exchange. So how that works is:
Create a wallet at the bitcoin exchange: All you need is a verifiable email address to get started.
Once you've selected and signed up for an exchange, you can begin buying or transferring money to your exchange bank account.
Once money is deposited, you can choose to 'Buy' or 'Trade' the bitcoins,. The pricing will always vary depending on supply and demand.
Once the bitcoins are purchased, you can transfer your bitcoins from the bitcoin exchange to your wallets.
There are different methods through which you can purchase bitcoin. Also, there are many currencies you can use to buy bitcoin from different exchanges. After buying bitcoins you will be allowed to use them anywhere you want and enjoy anonymity and safety. Another thing is that you can exchange your bitcoin into fiat currency through any of your selected bitcoin exchanges online.
You can buy it from traders for a marked-up price. Also there are over 600 bitcoin ATM in Canada where you can have Bitcoins easily whenever you want.
Slots can be played at Bitcoins  online casinos without any effort. Like you generally play casino games and slots at Canadian friendly online casinos in same way you play with Bitcoins. All you need to get to Bitcoin casinos or casinos that have BTC as currency of deposit listed in their banking page. When playing real money slots simply choose BTC as your mode of payment at Bitcoin casinos. The Bitcoin casinos will convert your bitcoin into their base currency that is CAD and the exchange rate will be boldly displayed in the bank interface on the site.
Although you can't use a bank account, credit card or cheque, avoiding the conventional banking system means transactions are faster. Using conventional currency, cashouts can take days, and cheque deposits up to a week. Bitcoin transactions are usually complete within minutes. Bitcoin casinos have no transaction costs. All transfers are peer-to-peer, so there are no middlemen to pay. Multi-currency casinos often make charges to deposit or withdraw using a credit card, and the providers themselves may have fees. The same can be true for e-Wallets and banks.
4. iDebit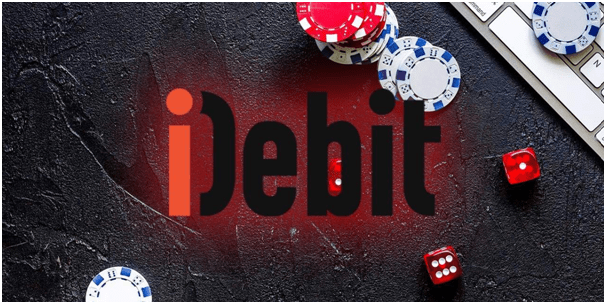 iDebit is another popular deposit option available at most of the reputed mobile casinos of Canada.  It allows you to directly pay online casino from your bank account. It is popular in Canada because it works with the Bank of Montreal, Canadian Imperial Bank, Desjardins, National Bank, Royal Bank of Canada, Scotiabank, TD Canada Trust and even Simplii Financial. The unique thing is that, you don't have to pre-register for an account with iDebit to begin using their service without giving any of your financial or personal information.
So you can sign up for an account now or check out as a guest, then log into your bank with the same username and password you use to access online banking to approve the transaction. Your banking credentials stay securely between you and your bank and no personal information is shared at casinos.
To use iDebit, you must be 18 or older and have a bank account with online banking at one of supported banks. To create account is free, to make a payment from online banking you will be charged CAD1.50, and when you transfer funds from iDebit balance to bank account you are charged CAD$2. To get back your wins through iDebit is free.
5. Neosurf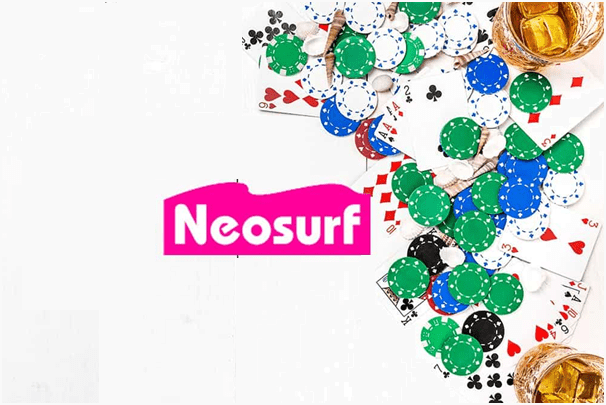 Online Casinos in Canada also accept Neosurf as payment method to play slots with real money with your mobile. This payment mode was launched in 2015 in Canada for the 30 million online users that do daily transactions to buy, shop or play games.
Neosurf vouchers are available in a variety of denominations and can be used without requiring the consumer to provide any financial information – keeping personal, bank and card details safe. Thousands of websites accept payment by Neosurf, including leading games, telecoms, online poker and sports betting sites.
NeoSurf is a 10-digit prepaid coupon, which you can utilize as an alternate process to credit and debit cards. You can obtain a voucher using cash or card at a participating outlet, or online, and use it to play internet casino games. Click here to find the Neosurf card nearest to you to buy.
NeoSurf has also teamed up with MasterCard so that you are able to choose in to get a prepaid NeoCash card, which you can use at an online casino as you would a debit card. You do not have to open a bank account to have the card, and you may make withdrawals, given MasterCard is an available withdrawal technique.
Because your Neosurf voucher is not linked to any bank accounts, it is a really safe way of creating online payments.
To play real money slots you need to make a deposit at online casino. For that first select the online casino that accepts Neosurf deposits or withdrawals. Now register yourself at the casino and open your casino account. Now go to banking page or at the cashier and make deposits with Neosurf
Log onto your casino account and click on 'Deposit'
You will see a list of deposit methods. Click on 'Neosurf' option
The next step is to enter the 10-character voucher code
You'll then be able to nominate how much to deposit from your card to your casino account
If a valid voucher code is input, your online casino account should be credited immediately with the chosen amount
Note first you need to buy the Neosurf prepaid card or voucher. You can purchase Neosurf cash vouchers from a number of locations within Canada and around the world. From convenience stores to supermarkets, kiosks, internet cafes, your local newsagency and more, Neosurf is easily accessible no matter where you live.
You can also buy Neosurf Vouchers online in Canada. Currently there are two types of cards that you can buy. One is the classic prepaid card which comes in the following values: $15, 30, 50 and $100.  There is also a minor or smaller card that only has values of $10 and $20 which is great for low stake players. Neosurf also offers a plastic Mastercard version which allows you to upload money to it via a bank wire transfer, credit card or another Neosurf card.
Note that the minimum you can deposit into your online casino account using Neosurf is $10, with the maximum being $250. Multiple Neosurf cards can be used to deposit higher amounts.
The quickest way to find a Neosurf supplier near you is to head over to their website at www.neosurf.com. There you'll find an option that allows you to surf for a Neosurf voucher retailer based on your country, state and city or town.
There is no ID required if you buy a Neosurf voucher and you may use it to finance other payment methods like prepaid cards and e-wallets.
You cannot make withdrawals with Neosurf. The only drawback to Neosurf is that a lot of the main online casinos allow to make deposits with Neosurf but do not allow withdrawals. This means that if you choose to deposit with Neosurf, you will need to pick a different withdrawal method. You may opt-in to your NeoCash MasterCard, which will permit you to make withdrawals at your choice of online casinos.
Now you can use any of the above deposit options at online casinos to plays slots with real money. If you wanna know new payment method now available at online casinos to fund CAD to play slots in real money then click here.