Spend Your Midnight at the Oasis: NetEnt's Arabian Nights Progressive Jackpot Slot
It seems like yesterday when an entire casino's slot machines were linked in order to provide progressive jackpots. Soon after, it has developed widely across several states and regions and before you know it, players can bet on the same via online slots. At last, we don't have to travel across continents just to have our very own dose of progressive bonanza. This time around, let us have a taste of Arabian Nights as we wrap the day off.
Put the camels to sleep
Arabian Nights is a video slot machine by Net Entertainment. It consists of a 10-payline, 5-reel where the symbols are based in the Arabian arts and literature. Players can opt to bet for real hard cash or initially try out the demo mode. In this game, a fixed bet range is rather used, as there are no minimums – maximum denominations required. Given these, the per line denomination stays the same but are allowed to activate any single up to the entire 10 paylines.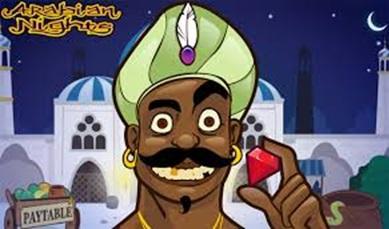 Be at every beck and call
NetEnt's Arabian Nights integrates progressive jackpot where the value is shown on screen in real-time. Just as with any progressive game, anyone can win the accumulated amounts in no time. If a player opts for the REAL MONEY MODE for instance, a fraction of his or her bet is directed to the progressive jackpot pool. An interesting feature known as the SKILL STOP lets the players halt the reels while it spins. It simply gives off the chance to make winning combos instead of waiting for the reels to finally stop spinning. Meanwhile, it doesn't require too much waiting either as the reels are set to stop in a matter of time anyway.
Stand by the rules
In this video machine, the wild symbol is also considered as the multiplier, which can replace any icons found in here. The only thing it cannot replace is the scatter symbol.But since it has a fixed ability, it can only double up for every winning combo. It should be noted though that only the highest value makes the payouts.
Provided by NetEnt
10 Paylines
€5.00 Min-Max Bet ALL LINES
Featuring FREE SPINS
Progressive Jackpot: 5 Arab (Man) Icon
Scatter Symbol: Oil Lamp
Wild Symbol: Arab Man
Gambler Meter
Arabian Nights can make any trip to the progressive lane more exciting. Since there is no fixed amount, it just keeps growing until someone finally hits the jackpot. Can anyone point to us which way to the oasis?
Spend Your Midnight at the Oasis: NetEnt's Arabian Nights Progressive Jackpot Slot

,