Is the LG G3 best phone in the world?
This is perhaps the best device in the world. With great Quad HD display of 5.5 inches, the new LG G3 simply stands out from every other phone, and maybe even the best ones at the moment. How else to characterize a resolution of 2560 × 1440 pixels with a whopping 538 pixels per inch, which is considerably better than the Galaxy S5. Apart from the big screen, LG G3 brings new features and performance that may lead this model to the throne.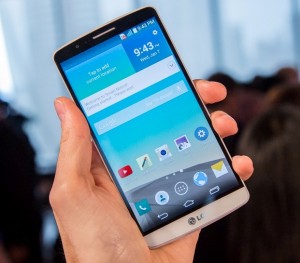 LG G3 screen and Design
LG G is a screen phone because of its large display which almost completely covering the front side of the phone. The phone has a surface that looks like metal, which in terms of design is a rival to HTC One M8.
LG G3 specification and performance
When it comes to specification, LG G3, at very least is straight to its bitterest rivals. The phone runs a quad-core processor with a clock speed of 2.5 GHz. This is a new Qualcomm Snapdragon processor 801, coupled with 2GB of RAM. That's about the level Galaxy S5 and One M8. The phone comes in two variants of 16 and 32 GB of internal memory. The battery of 3,000 should be enough for all day use.
LG's connection:
LTE
Wi-Fi
Bluetooth
NFC and USB 2.0
It is good that the battery is now interchangeable. When it comes to software, LG G3 runes on the latest Android OS, KitKat, with many innovations and new features, and among those features you will be able to find tools that will raise the safety to the highest possible level. Smart notice is option of a new personal assistant, and it will give you suggestions for further actions on your phone, based on the actions you preformed already.
LG G3 laser auto focus
LG G3 brings several new unique features, and people are mostly interested in the laser auto focus, which helps the camera of 13 MP. Camera also has an optical image stabilizer. That means that the phone can at the same time zoom and take photos. New technology brings better focus in very low light, and that was a huge problem until now for cameras of Smartphone's.
So your new phone?
You can already see many advantages that this new LG model can offer. It already hit the market in some countries, so make sure to go and take a look, maybe this will be your next phone.
New phone leader LG G3

,