Mobile Check in feature at Walmart and Pick Up towers now for Canadian locations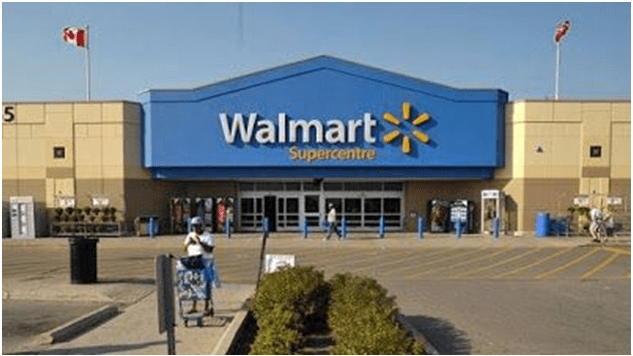 Walmart has recently brought mobile check-in feature to Canadian locations and also launched 'Pickup Towers' to make things easier for shopping. Walmart has steadily increased its offerings to Canadians and recently teamed up with Instacart and Food-X for home delivery, which is part of its larger e-commerce strategy to take on competitors such as Amazon and Loblaws.
Walmart Canada with a 'Mobile Check-in' feature to 22 new locations in Regina, Halifax, Moncton, Victoria and Quebec City. The Mobile Check-in allows the Walmart customers who use its Grocery Pickup service to check-in through its mobile app 30 minutes before the scheduled pick-up time and alert a Walmart representative that they're en route. In addition to driving customers to download its app Walmart also has 'Pickup Towers' for Canada. The pilot project also see two locations pop-up in Oakville and Mississauga stores. These "Pickup Towers are high-tech, 16-foot-tall units, capable of dispensing a customer's online, general merchandise order in less than a minute." Walmart's Pickup Towers have been active in the United States since mid-2017.
How the mobile check out at Walmart works?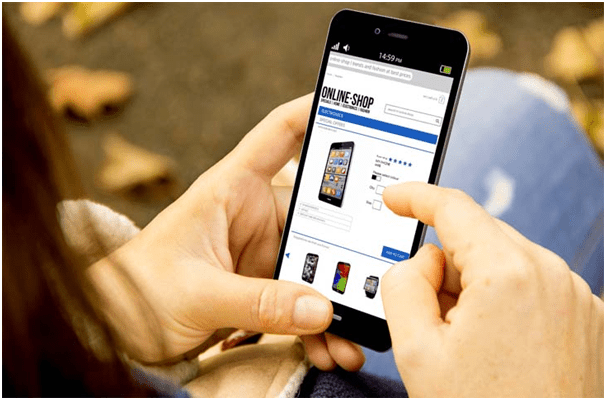 Walmart has many of their apps at App stores be it iTunes or Google Play to download free and make use of it when shopping at the store or when shopping online for the convenience of their customers. One such app is Scan and go mobile app. With the help of the new Walmart "Scan and Go" mobile app, you will be able to cut short your grocery times. The app works as a self-scanning system where all you have to do is to open the app from your phone or tablet, scan the barcode of your items in an in-app shopping cart using your mobile device's camera before dropping them in your trolley. You can also opt to add the grocery item manually if the barcode is not functioning or if you can't find the barcode.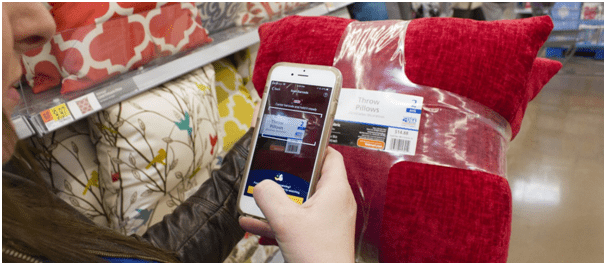 Once you have all of your grocery items scanned, check out your online shopping cart, and pay for your purchases. Simply show the receipt from your phone on your way out.
What makes the app even more convenient is that you will be able to see the running total of the items in your cart, so you will know if you are overspending or staying within the limits of your budget.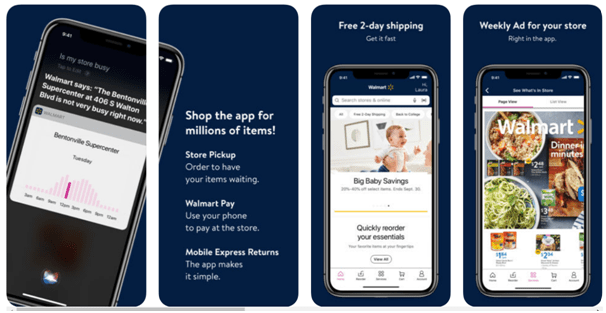 The app is available on both Android and iOS devices and, just like shopping with Walmart Pay, it securely stores credit or debit card information for fast and easy checkout. Once customers are done shopping and have paid for their items, they simply walk through the Mobile Express lane on their way out.
Not only does Scan & Go save time by letting people skip the register, it also helps make staying on budget easier. Customers see the price of individual items as they scan them along with a running total.
Even Walmart stores have been outfitted with Scan & Go kiosks where customers can pick up easy-to-use handheld devices. This allows them to try out the service before downloading it to their phones.
Store pick up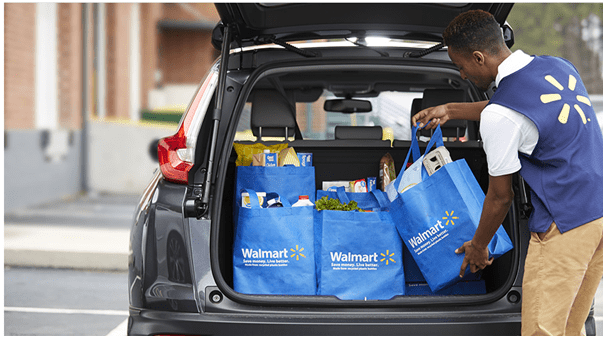 For store pick up with Walmart app simply choose store pickup for your online order and Walmart notify you the moment it's done. Stop by, and just pick your stuff saving your time.
Find out if Walmart Grocery is available in your neighborhood by entering your ZIP Code on Walmart onlune home page. If you don't find one, enter your email address and they will notify you when they will have such facility in your location.
Note that same-day pickup items will be available for pickup within 4 hours from the time you place your order. Orders placed after 4 p.m. will be available for pickup the next day.
'2-Day Shipping' items will be shipped for free to the store you select, and will be available for pickup within 2 business days on orders placed before 2 p.m., excluding weekends and holidays.
Other items available for pickup (items that do not display 'Today' or '2-Day Shipping') will be shipped for free to the store you select. Orders are typically available for pickup within 3-5 business days from when your order was placed; exceptions may apply.
For all pickup orders, you'll receive an email confirming your order and another email when your order is ready for pickup.
Walmart Pay App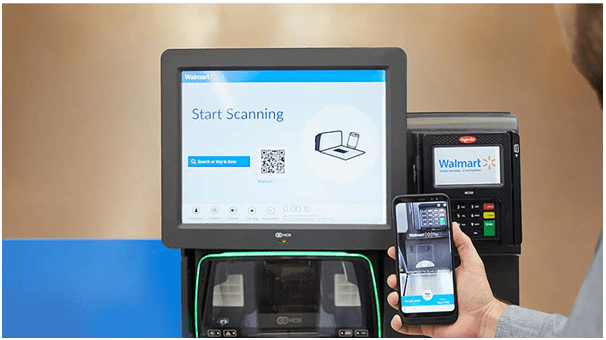 When you use Walmart Pay app you can open the app in-store and enter your PIN. Hold your phone over the code to scan. Then grab your bags – your e-reciept will arrive shortly.
Get the app first on your mobile then you'll choose the payment methods you want to use with Walmart Pay.  If you've already saved credit, debit, or gift cards to your account, you'll see them listed. If you haven't saved any cards yet, we'll prompt you to add one or more credit or debit cards or Walmart gift cards.
Choose any of your payment methods to use at any time, either during set-up or even at checkout.
Gift Cards Walmart use are the gift card value in your account first unless you switch this to 'off.'
The final step is for your security. You will set up a 4-digit passcode, and you can also choose to set up Touch ID to use your fingerprint on your device.
At stores scan your items as usual at any Walmart store checkout lane. Open the Walmart app on your device and tap Walmart Pay. You'll be prompted to use Touch ID or enter your passcode. Use your device to scan the QR code that appears on the PIN pad.
You should hear a chime and see a confirmation of your transaction. Walmart send a message to your device when your eReceipt is ready. There are no paper receipts with Walmart Pay.
Now try the mobile checker at Walmart and enjoy shopping with ease saving your time and money.