Lucky Mobile from Bell is low cost pre paid wireless brand now available for Canadians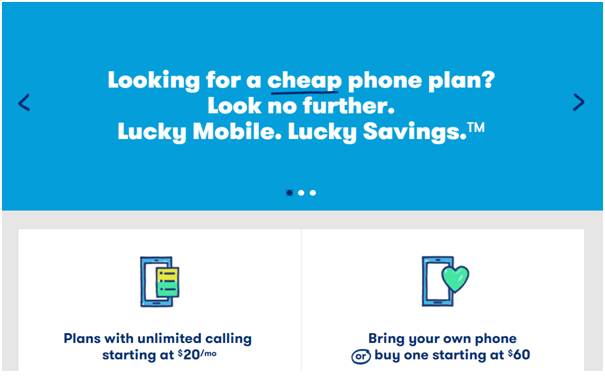 Bell launched a new discount pre-paid wireless brand called Lucky Mobile. The service which is initially available in Ontario, Alberta and British Columbia  will be offered in 17 zones covering most major cities including Toronto, Calgary, Edmonton, Vancouver and surrounding areas as well as province-wide and Canada-wide options.
Plans will include voice calling and texting as well as other services, while mobile data options will also be available at 3G-equivalent access speeds.
The company says Lucky Mobile will also introduce an app that enables talk and text over Wi-Fi next year.
Monthly plans start at just $20 and include unlimited talk, text and more
No credit check, long-term commitment or pay-per-use charges
Mobile app to enable talk and text over Wi-Fi coming in 2018
This is an easy and low-cost prepaid mobile alternative for budget-conscious Canadians with monthly plans starting at just $20. Lucky Mobile is an all-new mobile service for people who want a straightforward, low-cost prepaid option that offers all the talk, text and data options they need. Whether you're a student or young person just entering the workforce, a senior on a fixed income, a new Canadian who hasn't yet built up a credit profile or anyone looking for the easiest and most affordable wireless experience, Lucky Mobile puts you in control. As there is fast-growing demand from many Canadians for new lost-cost mobile options, and Lucky Mobile is here to lead the way.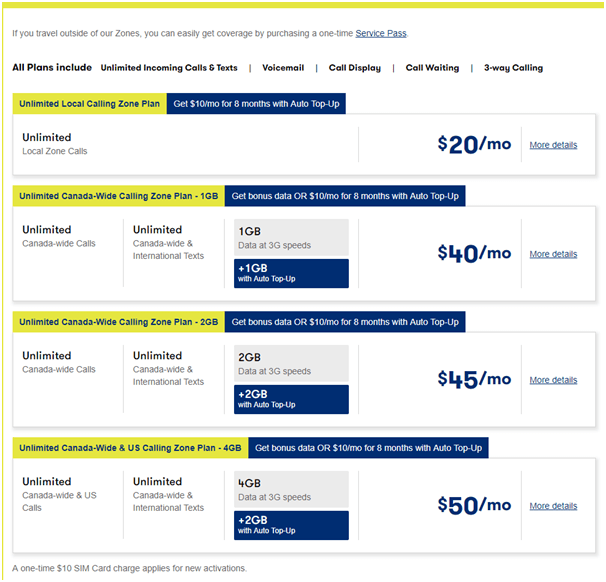 For customers who want a plan that covers a larger area, Lucky Mobile also offers economical province-wide and Canada-wide service options. Unlike other low-cost prepaid wireless services in Canada, there are no surprise overage or automatic charges with Lucky Mobile – customers are notified by text if they are about to use services not included in their monthly plan. Service Passes valid for 30 days are available for $3 or $5 and offer options like international calling to popular destinations.
Click here to know all the latest plans
As said above in addition to talk and text on its cellular network, Lucky Mobile will introduce an app that enables talk and text over Wi-Fi in 2018.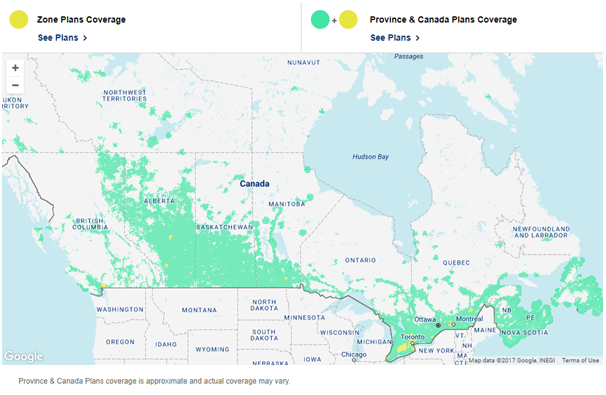 Lucky Mobile's  monthly plan at just $20 includes voicemail, unlimited nationwide and international incoming calls and texts, call display, call waiting and 3-way calling. Monthly mobile data options are also available at 3G-equivalent access speeds.
Customers can bring their own mobile device and activate a Lucky Mobile SIM card or choose an affordable handset from manufacturers like Alcatel, LG and ZTE. Lucky Mobile is available at Walmart, Wireless Wave, TBooth wireless, Wireless etc., Cellular Point, Visions Electronics and select The Source locations or by calling 1-833-88-LUCKY.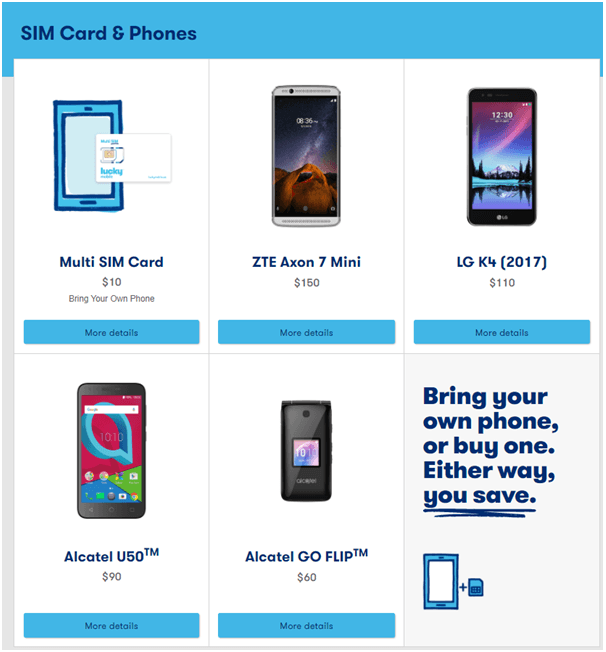 Bell Canada
Bell is Canada's largest communications company, providing innovative broadband wireless, TV, Internet and business communication services to consumers and companies across the country. Bell Media is Canada's premier multimedia company with leading assets in television, radio, out of home and digital media. Founded in Montréal in 1880, Bell is wholly owned by BCE Inc. (TSX: BCE; NYSE: BCE). Visit Bell.ca or BCE.ca to know more.