How To Get Started With Falls View Casino App To Play Free Slots In Canada?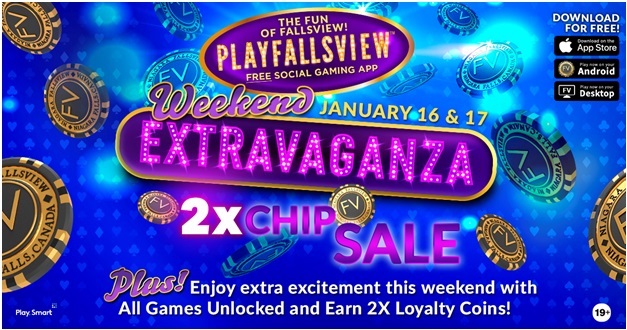 Falls View Casino App comes from the same popular and all time favourite casino in US and Canada Falls View Casino and Resort. Falls view land casino is situated on a cliff overlooking the world-famous Horseshoe Falls. This Fallsview Casino Resort is the largest and most elegant gaming resort facility in Canada. The crown jewel in Niagara's stunning array of wonders, Fallsview offers a world-class casino with over 3,000 slot machines and 100 gaming tables. The resort also features a 374-room luxury hotel, full service spa and fitness centre, dozens of shops and restaurants, the Avalon Theatre which has 1500-seat state-of-the-art venue and over 30,000 sq. feet of meeting and convention space.
Falls view Casino Resort was built at a cost of $1 billion and opened to the public on June 10, 2004. The resort remains the largest single investment ever made by the Government of Ontario in the Niagara region.
Falls view Casino Resort is operated by Mohegan Gaming & Entertainment and governed by Ontario Lottery and Gaming Corporation (OLG).
Due to COVID as the casino and resort was closed, Falls View team launched a beautiful app to play free games from the comfort of your own home and space.
How To Get Started With Falls View Casino App To Play Free Slots In Canada?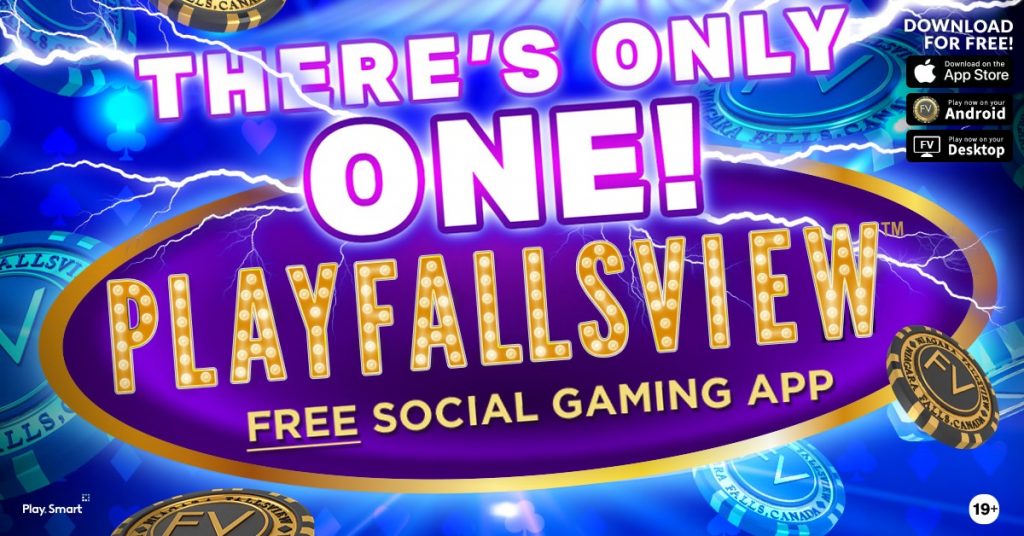 It's quite easy to get started with Falls View Casino App To Play free slots in Canada
Pick your cell phone be it iPhone or Android or sit in front of your PC or laptop
Now download the Falls View Casino App To Play Free Slots in Canada on your gaming device.
Click here to download the free app on your iPhone
Click here to download the free app on your Android
Click here to download the free app on your PC
Note that the minimum system requirements for playing on Windows PC 7 or above are:
Internet Explorer – Version 11 & above
Google Chrome – Version 71 & above
Microsoft Edge – Version 17 & above
Mozilla Firefox – Version 66 & above
For Mac OS 10.12 or above
Google Chrome – Version 73 & above
Safari – Version 12 & above
For Android Cell phones:
Android 7 or above + 3gb of RAM
Google Chrome – Version 71 & above
Samsung Internet – Version 7.2 & above
For iPhone
iOS 11 or above + 2gb of RAM
Google Chrome – Version 73 & above
Safari – Version 11 & above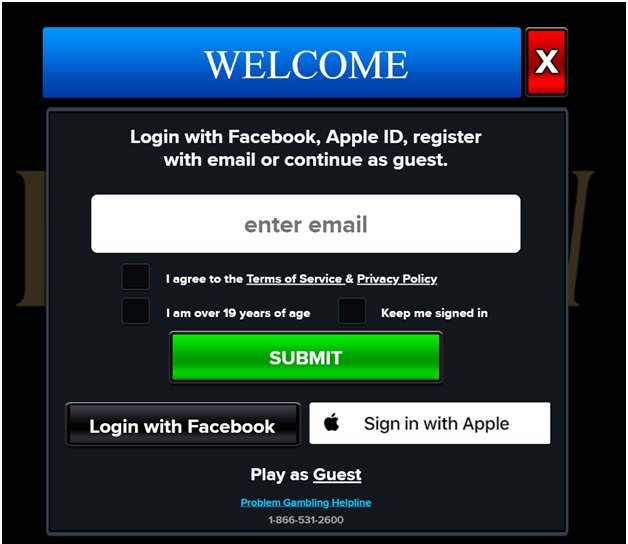 Once downloaded a welcome box will pop up requesting your email address. Simply enter your email address, check you agree to the Terms of Service & Privacy Policy, the age requirement and self-exclusion check and click on Submit. An activation email will be sent, click on the link in the email to create a password and complete setting up your account. If your account is not activated, you will not have access to all the features.
When you sign up you are offered 2 MILLION Bonus virtual chips for FREE as welcome bonus to play free games.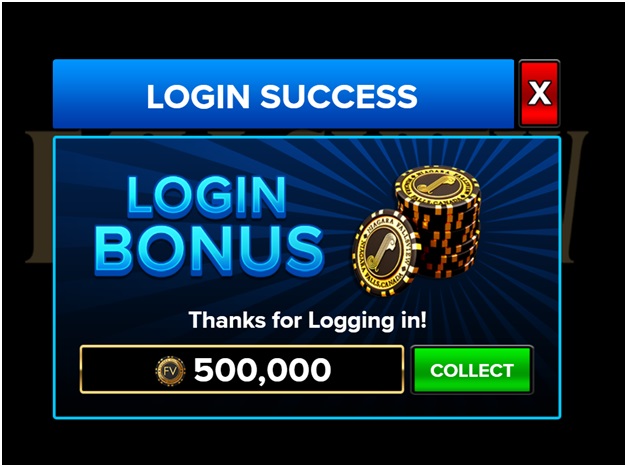 Also you get 500,000 free coins to collect a login bonus
There are other various daily bonus offers to grab including the spin the wheel free coins bonus.
Remember you need to be 19 years of age or older to participate on the PlayFallsview  social gaming app.
Also this is not real money gaming and any cash references do not represent your ability to win real money ($) or any other prizes by playing this app. The gaming product offered may not provide the same play experience as similar themes offered at Fallsview Casino or Casino Niagara.
Games And Tournaments To Play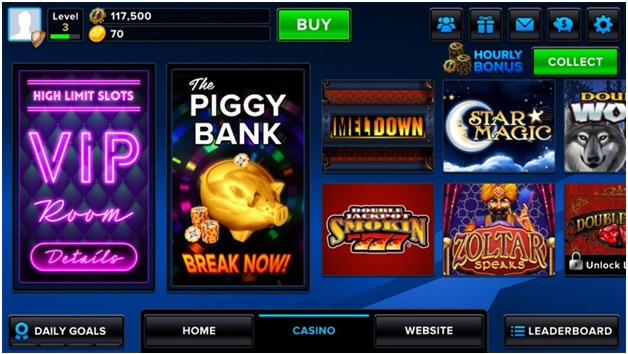 There are over100 free slots to play here which are powered by Konami gaming software provider. During a Happy Hour, all games will be unlocked and available for play even if normally your player level is not high enough. Also there are tournaments which are miniature competitions between you and other players. Every spin that you make during a tournament will be added to your score based on your win amounts. Those that place in the top three when the tournament is over will receive an additional chip prize.
With each spin in the tournament PlayFallsview app adds chips to the tournament prize pool. Players are ranked based on the amount that they win during the tournament duration and the top three players will split the prize pool.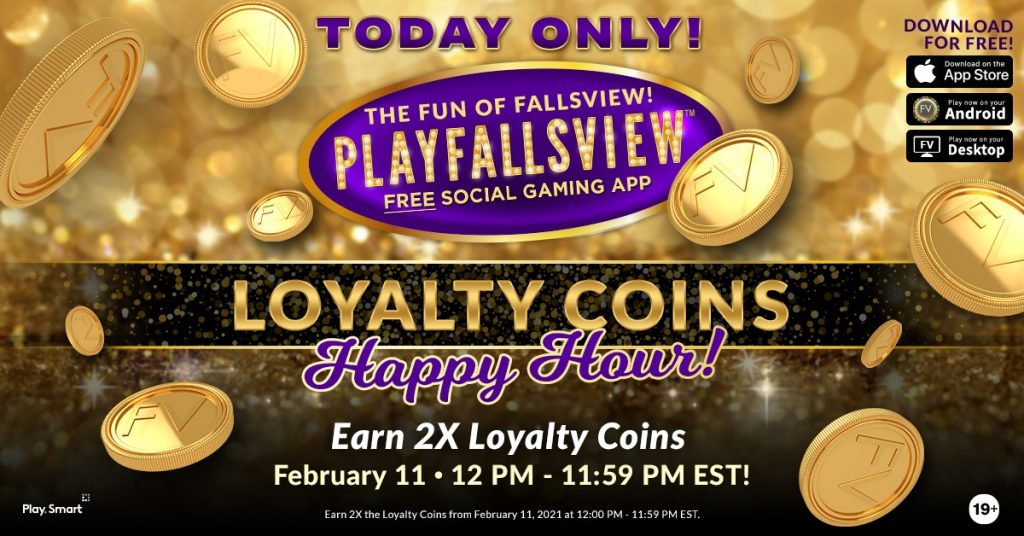 Loyalty Coins are a special in-game currency only obtainable by playing in the game. You can exchange a minimum of 5,000 Loyalty Coins for 300,000 virtual chips.
Also if you play with friends or invite them to play in this social app you get the opportunity to gift them with a free gift of 20,000 chips daily, and they can even send you the same in return. Once you connect with friends, you can send a maximum of one gift to 50 different friends of your choosing per day. If your friends have sent you gifts, you can redeem a maximum of three gifts per day.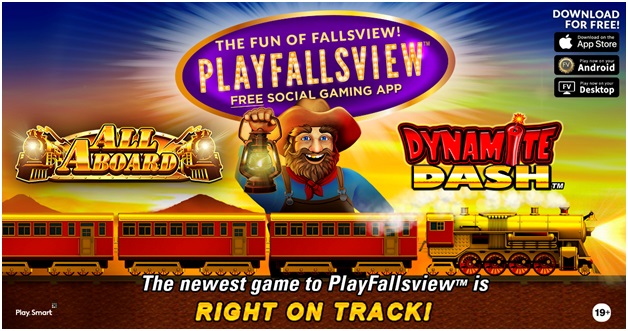 Finally, remember like any other free slots casino game app, there are in-app purchases where you can buy more free chips or coins to play the games of your choice in this app. In case you need any help playing slots here or with the online in app purchases, you can contact their customer support team at help@playfallsview.zendesk.com or you can write at Fallsview Casino Resort 6380 Fallsview Blvd. PO Box 300 Niagara Falls, ON L2G 7X5 Canada or call them at 1 (888) 325-5788.