The five best water resistant smartphones that you can buy in Canada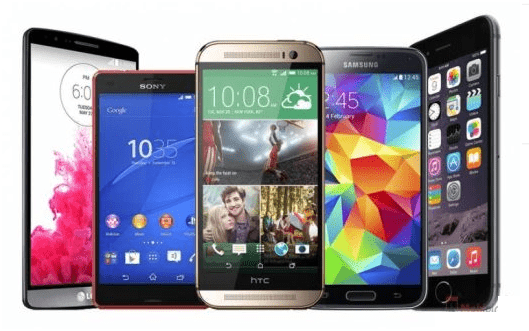 Among the new smartphones rolled out in 2017 few were waterproof cell phone means they are resistant to water and will not stop working if they get wet in your bath tub. It was a common misconception among users that only high range of cell phones are water resistant and not within the budget of every one. But the fact is that even mid range smartphones though few in number too come under this group.
So how do the phone manufactures rate their handsets as water resistant is also a big question. The answer is they test the phone and give it a rating which is called the Ingress protection or the IP rating. This rating is used to rate the protection against dust and water. Most of the time, the IP comes with two numbers after it. The first number corresponds to the protection against solid objects. The second number indicates the level of protection against liquids. If the number starts with a five, the smartphone is protected against ingress and any particles that get inside won't affect it. If the first number is a six, the device is fully protected against dust and will not let any particles in. So these are certain parameters to judge the water resistant phones. If you are looking for one then here are five best water resistant smartphones that you can buy in Canada.
1. Moto G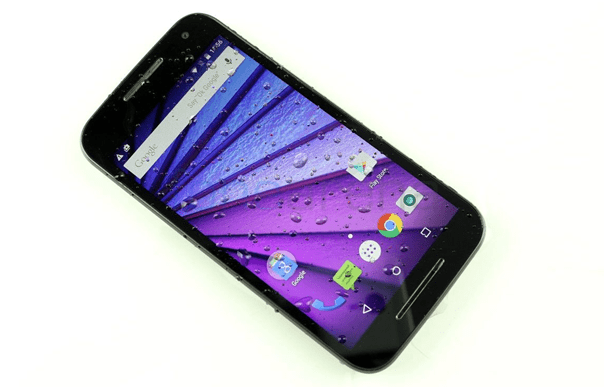 This phone is only $250 smartphone that's water resistant and a really budget phone. The third generation of the Moto G is water resistant, which means it can handle splashes and drops in water. The phone was released in 2015 as G3 and again in 2016 with G4 but it remains a good option for those who don't want to spend too much. The Moto G4 and G5 smartphones are the latest in the series but they don't have an IP rating. Some even say they are not water resistant, unlike the previous version. The Moto X Pure Edition, also released in 2016, comes with a water-repellent coating.
Buy this phone from Staples at $229 or from Amazon.
2. Sony Xperia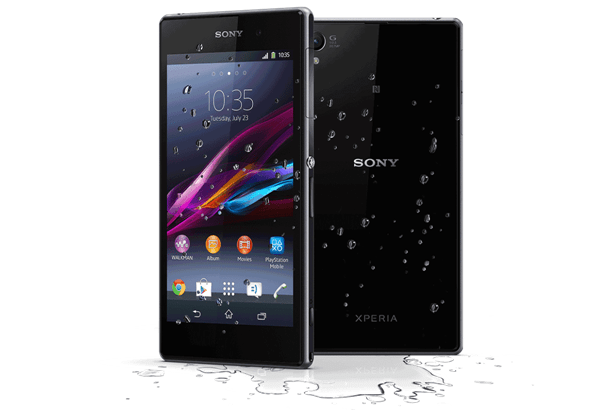 Sony has a few water resistant smartphones available. The three versions of the Xperia Z5 do well in water and dust protection. They have an IP68 rating and come with great specs. The Xperia Z5 Compact is the smallest of the three and the Z5 Premium brings 4K resolution. Sony Xperia Z has got a IP57 certificate as a waterproof and dust proof smartphone. The company has mentioned its waterproof capabilities in the past but it has also recommended its users not to take their phones underwater. The Xperia M4 Aqua also does well against water and comes with a great price. Buy one from Bell Canada or Amazon
3. Caterpillar Cat S60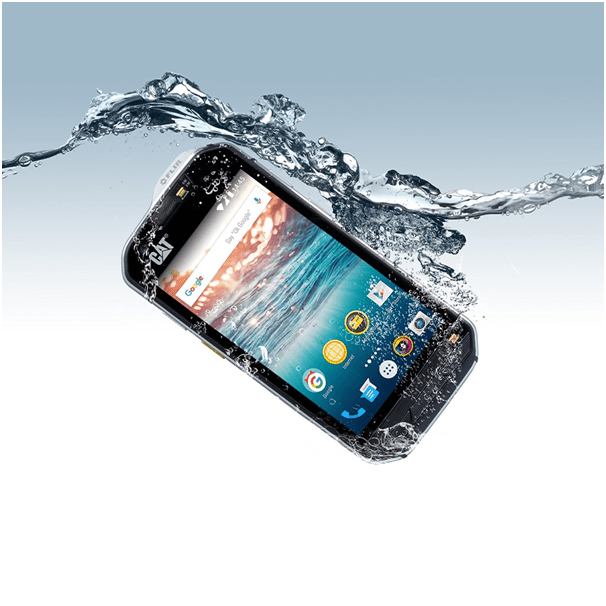 The Caterpillar CAT S60 is not a very popular phone but the company is known for making durable products. Their latest release is said to be waterproof to depths of up to 5 meters for one hour. According to the official website, its camera can be used underwater. Also the Caterpillar CAT S60 is the first smartphone with a built-in thermal imaging camera. The smartphone comes with 32GB of storage and 3GB of RAM. The rear-facing camera is 13MP while the front-facing camera is 5MP. It will be released later this month with a price of $599 but the smartphone is durable and comes with a new feature on its camera.
At Amazon the phone costs CA$886.28 with free shipping.
4. Samsung Galaxy S5, S6, S7 and S8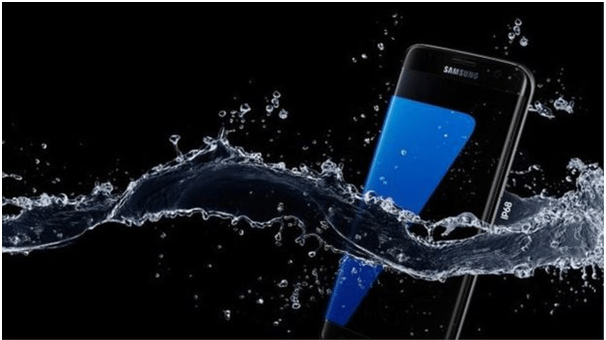 Various Samsung models are water resistant. The Galaxy S7 and Galaxy S7 Edge released in 2016 are the two phones have a certified water resistant rating, which means it will survive against spills and splashes. It does well against water but don't take it swimming. This is a big improvement from the Galaxy S6, which was not water-resistant. The Galaxy S6 Active is dustproof and water-resistant too. Buy from Samsung store online.
Announced in 2014, the Galaxy S5 is water-resistant which means it can survive a dunk into three feet of water for 30 minutes. This is enough to handle accidental exposure and it's more than enough to use at the beach, edge of a pool or in the hot tub. If you try to use the camera underwater, you can't go very deep, so this isn't the best option.
The Samsung Galaxy S6 Active is a more rugged version of the Samsung Galaxy S6 that can handle gong underwater for 30 minutes at five feet, which is more than enough to cover accidental exposure and to allow you to take it into the pool or to the beach.
Samsung also includes a rugged design that can withstand drops thanks to a military-grade IP68 rating for dust, shock, heat, humidity and vibrations. In short, this is a waterproof smartphone that can handle much more than just a splash.
While many waterproof smartphones feature cut down features, the Galaxy S6 Active includes a 5.1-inch Quad HD display, fast processor with 3GB RAM and 32GB of storage. There is a 16MP rear camera and 5MP front facing camera plus it runs Android Lollipop.
The Samsung 8 and 8 Plus are also water resistant phones. The Samsung Galaxy Note 8 is water resistant, so it can survive in up to five feet of water for up to 30 minutes. It's not fully waterproof to go swimming for extended periods, but it will survive most of the water that you expose your phone to on a daily basis.
5. LG G 6

The LG G6 is an amazing smartphone that is also water resistant.  With amazing cameras, smart features and one of the best smartphone screens and  is capable of surviving under 1 meter of water for up to 30 minutes. You won't want to swim with this phone, but you can use it around water without worrying about a splash or a quick drop into water.
Buy from LG store Canada or outright from your carrier.
Also note that most of these smartphones can handle a little splash of water or just a few minutes underwater. So before you take a plunge into the swimming pool to take underwater selfies then read their instruction manual whether they are tested for it or not. Besides these there are more smartphone coming this year with water resistant so stay tuned here.