Is Cortana By Windows The Apple Siri Slayer?
What You Need To Know About Windows 8.1 And Cortana
Everyone has heard of Apple's digital assistant Siri, but what they don't know, updates to Windows 8.1 are set to slay Siri.
Cortana On Windows 8.1
Named after an AI from the crazily popular Halo series, Cortana is poised to be an actual competitor against Apple's Siri and Google's Google Now virtual assistant applications. Powered by Bing and promising an understanding of the entire internet for any questions you may ask Cortana. Referring to the new software as "she", Microsoft has completed in depth research to make Cortana as close as possible to a real life assistant.
Ask Cortana about weather, the best restaurants, have her schedule your appointments, or any other need. Cortana learns by your past searches and by scanning your email (if allowed) which provides for a unique experience for all of its users. It keeps the customization's in a "notebook" that is totally accessible and editable to the Cortana User.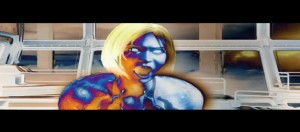 Other Windows 8.1 Features
Besides Cortana, there are also several updates that are coming to Windows 8.1 in the future. This includes more features for enterprise users, like support for enterprise S/MME encrypted email and VPN's. Also bundled with Windows 8.1 will be Internet Explorer 11, with this update it establishes the HTML engine on Windows 8.1 phones on par with their latest Windows desktop updates.
With an estimated release date of late April or early May, there are a lot of Windows users that are looking forward to the Windows 8.1 updates on their smart phones. Currently, Microsoft is working with phone carriers to ensure the codes for the Windows 8.1 updates are bug free and working fantastically.
Is Cortana Going To Be Siri's Slayer?
With big promises, only time will tell if Cortana is going to live up to the hype. With the dedication and apparent detail that Microsoft has put forth with the creation of Cortana, it is indeed likely that it will pose significant competition for Siri and other similar apps.
When it comes to the OS updates to Windows 8.1, there were a lot of disappointed people at the Build 2014 convention. Not because of issues directly related to Windows 8.1 on their Smartphone, but because they did not get the updates at the convention as they were hoping for. However, there truly does seem to be a large number of individuals in the tech community that are looking forward to this update of the Windows Smart Phone.
Is Cortana By Windows The Apple Siri Slayer?

,