Mobile bingo is on the rise, especially the UK.  As a result, bingo sites are popping up everywhere and choosing where and how to play could be harder than it sounds.  Here's some helpful hints on what you need to know to make the most of you online bingo gaming.
Why go mobile?
There are great advantages to mobile bingo. First and foremost, it is convenient and easy to play whether you're sitting in the doctor's office or at home on your couch. Mobile bingo is less popular than online bingo, which means you have more chances to take home a larger jackpot. But just because it's less popular doesn't mean you miss out on quality. There are mobile bingo sites dedicated solely to customers on the mobile site. This specialization is your friend because you can expect a solid product.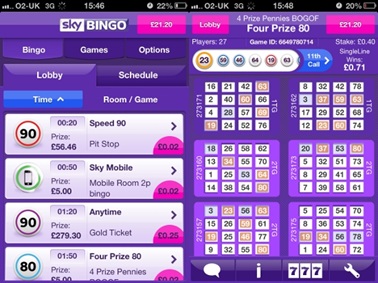 Am I gambling?
Bingo is a popular game played by families and it's more socially acceptable than casinos, but remember that mobile bingo is still gambling. Play responsibly by knowing your limits. Single cards can range from one penny to several dollars, so keep any eye on your cash.
Like Slots, but Social
When you sign up to bingo sites you're going to be enticed by those little 'side-games' aka slots. Ignore the slots and you'll have a chance to chat with people from all over who love the game. Mobile bingo includes a surprisingly diverse group of people with all ranges of ages and backgrounds.
Downside of Mobile
Not all online bingo sites are compatible with mobile devices, it means not having access to all the bingo rooms, bingo bonuses, or side games if you started on an online site. Also, if you're used to mobile casinos, the jackpots are much smaller for bingo than if you play slot machines, video poker, or blackjack.
How to Choose Where to Play
If you're new to mobile bingo or just want to see what it's like,  look for freebies. All of the big places will give a trial before you commit cash. Check out the games portfolio before you join to see the selection of bingo and casino side games.  Customer support is another good things to check. You want to play with a place that will answer questions when you're in need. Always check the payment methods and make sure you are comfortable with how funds are transferred.
Basics of Mobile Bingo

,