Experience something new
Are you ready to try something new and exciting for your mobile? In this case, you should give a try to Slot Bonanza, which is developed by Infiapps. This company is a mobile gaming company that was established in 2012 with the aim of inspiring players with great and entertaining applications for their mobile devices. The games developed by Infiapps are available to be played on various mobile platforms. The company combines latest technology, alongside with amazing graphics and sounds, in order to deliver the best content that is ready to take the players into a true world of entertainment. The main goal of Infiapps is to provide its players with extremely fun and entertaining games for their mobile devices, which they can use anytime and anywhere.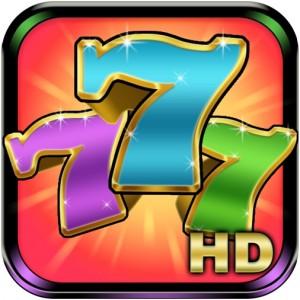 Game details
Slot Bonanza is the flagship game of Infiapps and it has millions of players worldwide. This casino game is an app that gathers a wide array of slot machines, all of them presenting an interesting and surprising theme that is ready to inspire and delight the players at any time. Slot Bonanza is a game that offers an experience similar to those of a Vegas casino, alongside with social slot game experience. In this game, players are using virtual money and can play the game for hours, while they only win fun, as the game only uses virtual money, and not real money are actually involved in it.
Special features
Some of the main features of Slot Bonanza include the following:
Unique bonuses
Free gifts
Amazing earnings
Unique bonus games, including special features such as Magic Genies, Mystery Boxes, Flying Money Sacks and more
Progressive jackpots
Daily bonuses
No internet connection is required in order to play the game
More than 50 interesting slot machines to play
The latest update for this game was made on October 26, 2014 and now it is ready to offer its players even more entertainment and a better user experience.
Conclusion
With a wide array of amazing slot machines and the opportunity to enjoy some great bonus features, Slot Bonanza is enjoyed by millions of players worldwide. This game is developed by Infiniapps, which is a company devoted to providing inspired slot machines for mobile devices, to be enjoyed by players anytime and anywhere. The game is only made for the entertainment of players, as it can only be played using virtual money.
Slot Bonanza for Mobiles

,