Pokemon GO takes mobile gaming by storm
Who knew Pokemon GO would blow all mobile gaming apps out of the water! Since the moment this game was released, the demand has been through the roof.
Biggest U.S. hit to date
When Candy Crush was released nationwide for all devices it had a total of 93 million daily active users at its peak. That was something to talk about, at least until a week ago.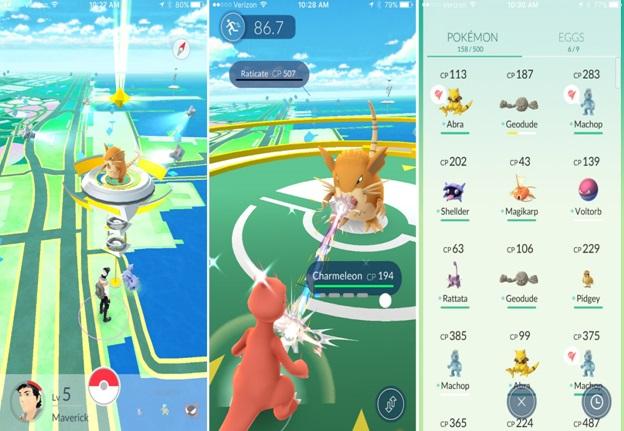 Niantic is the publisher of Pokemon GO and in only three days after being released it topped Twitter's users. It did not stop there though the app quickly climbed the revenue charts in the App Store. In three days this meant Niantic was earning millions of dollars per day.
When the numbers were looked at yesterday this game already had 21 million people playing the game per day and that is just in the United States. That just toppled Candy Crush's all time numbers when it comes to users per day.
Pokemon GO is conquering all
This mobile game has blown Twitter out of the water and it does not look like it is going to stop there. As the game quickly grows it will be no time before Snapchat is kicking rocks. In fact it could even surpass Google Maps at this rate of speed!
Possible fly ball
Nintendo is known for releasing hits over the years, but it is still too early in the game to say this app will be a fly ball being knocked out of the park for them. When the dust settles they will only pocket a small piece of the pie.
No one can predict how users will be feeling in two weeks. When games are hyped up gamers tend to flock in and run the numbers up. Then two weeks later they lose interest, hype is gone and the game comes crashing to an almost immediate death!
Success financially
The stakes are high on this creative mobile game. If it can ride the wave of hype and keep players engaged while drawing in new players there is no telling how huge of a financial success that could be for Nintendo and Niantic.
If you have not tried the app then hop on board and see how many Pokemon you can capture. It is a true challenge that has these Pokemon popping up all around the city day and night!
Pokemon GO takes mobile gaming by storm

,