How to Play Hoyle Casino Games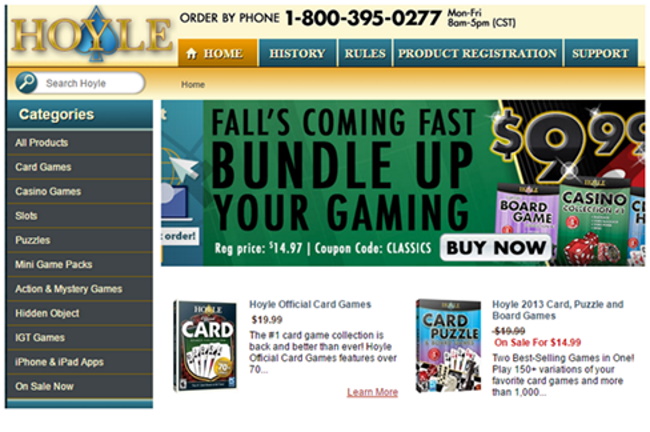 Hoyle Casino is a virtual casino where you can find video games published by Encore, Inc. It was previously published by Sierra Entertainment for a variety of different platforms, including Microsoft Windows, Mac OS, and even on Cellphones and Tablets.
Set in a virtual Las Vegas casino, you need to create your profile and you will be given a set amount of virtual money. You can then visit any part of the virtual casino and wager your virtual money as you could in a real casino.
The game offers instant access to the rules for each game, as well as real-time tips and strategies as you play a game. Hoyle Casino features 25 default characters to choose from, or you can simply create your own unique custom character.
If you want fun and entertainment then have Hoyale games to play. Basically, there are card and board games that you will love. Some of the popular titles are Hoyale Miami Solitaire, Hoyale Classic card games, Puzzles, and Board games including enchanted puzzles. Also find casino games, slots, Mini-Game packs, Action, and Mystery games. You can look at what is on sale now and grab the new promotions and offers. You need to sign up first at the casino
Partnership with Viva Media
Also, Hoyle has a new partnership with Viva Media. The award-winning interactive company brings a tradition of excellence to every title. From a selection of games covering everything from chess, puzzles, simulation, action, adventure, and more, you will find entertainment for the whole family.
You can check out the impressive line up of games on viva.com and choose from more than 100 quality, high-standard, multi-media titles.
Play how to play Bridge, Canasta, Hearts, or Poker. You can find the rules of each game as to how to play with the option selections provided on the Hoyle rules page. Browse by name or search the keyword of name or browse the game by Age group, type of deck, and a number of players and click the search button to know the rules of your favorite card games.
Known as the authority on gaming rules for more than 200 years, Hoyle shares generations of playing guidelines and rules with the Game Rules Finder. It's easier to play the game if you know the rules, according to Hoyle
Games to play at Hoyle Casino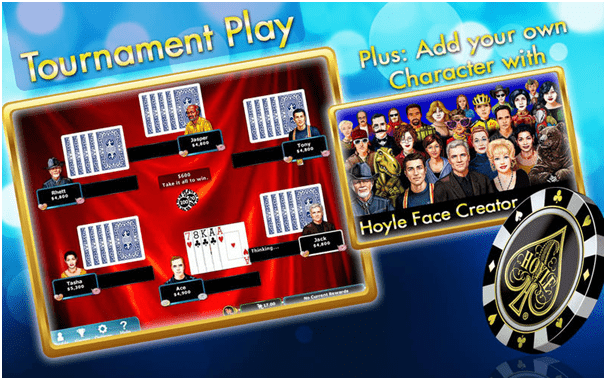 You will find more than eight types of games to play at Hoyale casino. The categories include Card games, Casino games, Slots, Puzzles, Mini Games, Action and Mystery Games and IGT games.
There are more than 11 card games, over 15 casino games, over 30 slot game packages, 7 types of puzzle packs, 22 types of mini-games pack, 12 action, and mystery games, over 6 hidden objects, 13 IGT slot games, and many more to play and enjoy. All these games you need to buy to enjoy and come in a range of costs from $4.99 to $19.99 or even more.
When you begin to install these games on your Windows PC you will find few new animated characters, a new multiple-line video poker variation, and a pair of games–video poker and blackjack that even you can play on your mobile.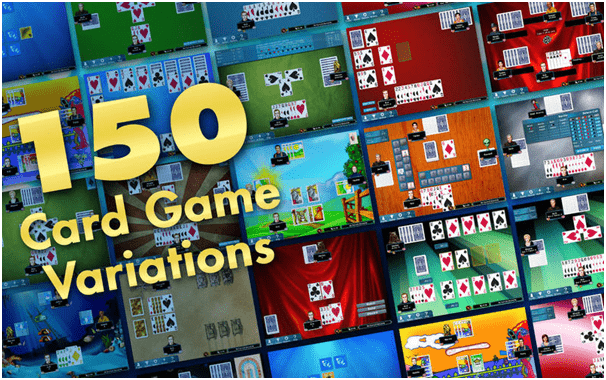 Also, the games include a seemingly limitless number of variations. The slot machine component alone, for example, features 10 single-line games, six multiple-line games, and four progressive games. All may be played at a variety of monetary levels, from nickel slots all the way up to those mysterious $1,000 machines normally kept behind velvet-covered barricades. Video gamblers will also be able to play 13 variations of $1, $5, $25, and $100 video poker machines and a variety of video blackjack units.
Range of table games
The selection of table games encompasses traditional fare such as poker, craps, roulette, and blackjack, as well as pastimes games like Pai Gow poker, baccarat, and the over-the-top let it ride. Hoyle Casino includes its own version of Keno tabletop horse-racing games that have become all too rare on the real Las Vegas strip.  Also, you will find a comprehensive manual describing almost everything you need to know about each game, and a bonus booklet detailing eight classic parlor pastimes that don't even need a computer to enjoy.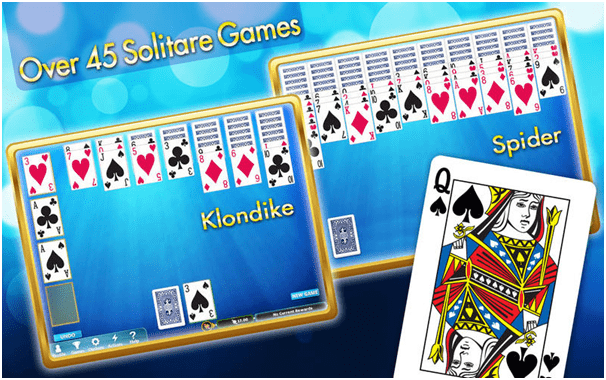 Despite its multitude of gaming options, many will undoubtedly find that watching a spinning slots drum or a pair of tumbling dice far less enthralling without real money on the line. Yet even if you love gambling enough to bear with virtual winnings, or if you just want an odds primer for your next Vegas sojourn, you may feel disenchanted by the game's presentation.
How to play Hoyle casino games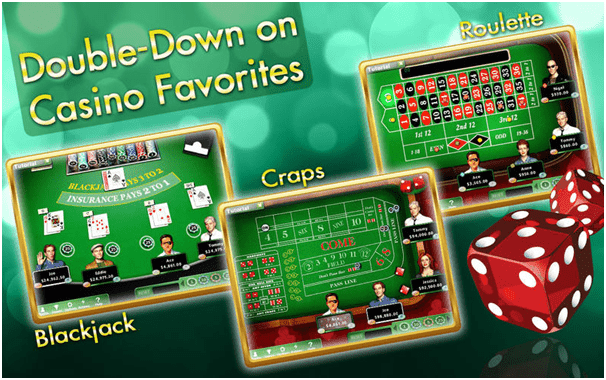 You need to buy the games from the website and download it on your PC or mobile. You can place your order here or order online or with your mobile by calling at 763-450-2466 between 8 am – 5 pm (CST). If you do not like the game's product there is a refund policy to give back your money. But if you wish to retain the games pack then you can know how to download the games on your PC. When placing an order or purchasing you can grab the promotional offers too. Also, you can buy the games at Amazon and eBay stores.
Easy to use interface
The game interface is easy to use. You can take yourself from one section of the casino to another with just one or two clicks of the mouse, and also enjoy an intuitive gameplay and betting interface. The game's system requirements are so minimal that even a fairly outdated computer is powerful enough to run the game smoothly.
In Hoyle Casino, you'll view the action from a first-person or an elevated above-the-table two-dimensional perspective that more often than not precludes any peripheral activity. You will also occasionally see an animated pair of dealer's hands as he distributes the cards across the table,
Hoyle Casino slot machines are generally realistic but not overly flashy. The actual games, machines, and tables look generally realistic with casino sounds. You can enjoy these games with your mobile too with apps.
Example of Hoyle Casino Games to play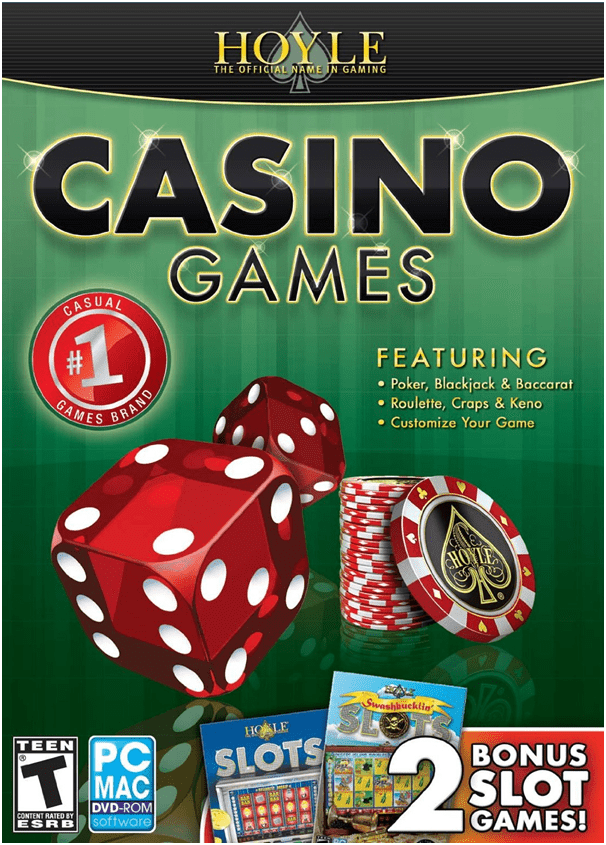 Here are two examples as how to play Hoyle casino game Casino Empire and Hoyle Casino Games
When you start to play Casino Empire, you play as the manager of many different casinos. You start at a run-down, poor casino, eventually working your way through Vegas to the top of the line, multi-billion dollar casinos.
Games you can build include blackjack, poker, craps, roulette, baccarrat, pai gow poker, slot machines and video poker. To maximize your casino's profits, you have access to a variety of different buildings, including a cashier's booth, restroom, bar, lounge, amusement ride, bingo, Keno, and gift shop.
To make your patrons happy, you must decorate your casino, using items such as statues, fountains, plants, water, and television stands. You can also build hotels, and offer in-room Keno, video games, and Internet access.
Four types of patrons
Patrons come in four different forms; Tourists, who make 60% of your clientele, and don't play the high priced games; Gamblers, who are just above tourists, have more money, and like the high priced games; High Rollers, who have the most money, prefer the most expensive games, and like the private rooms, such as the Poker Lounge; and VIP High Rollers, who are celebrities, and who make your casino more appealing.
Hoyle Casino games offer simulations of many Vegas games, such as poker, roulette, keno, slots, and much more. You can create your own accounts as well as your own face, and enter the casino with $5000 in your pocket ready to strike it rich. For new players, the game is a good source for help on rules and strategy.
Hoyle Casino Apps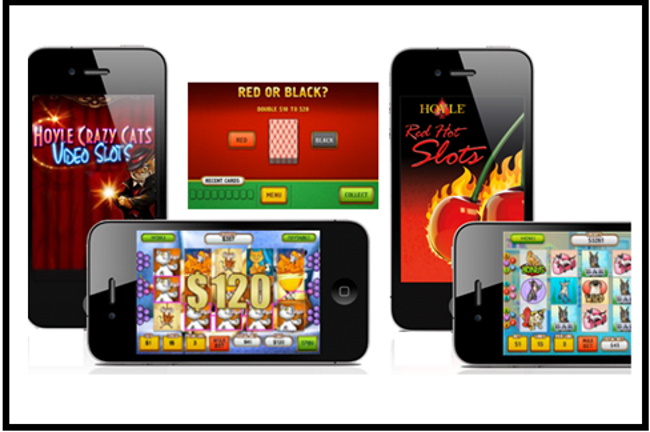 This casino app can help you play games with your smartphones and have the download from iTunes. Unfortunately, this app is not free and costs $27.99 to enjoy more than 600 variations of casino games. You can enjoy  Poker, Roulette, and Craps and spin-to-win with 100s of uniquely themed multi-line and progressive video and reel spinner slots. Also stack the odds in your favor with Keno, Pai Gow Poker, and Baccarat.
With an easy-to-navigate user interface, large cards, and fast gameplay, Hoyle Casino Games will make you feel like the VIP you are. It's all-or-nothing in this fast-paced collection where you can "double down" or go "all in" without breaking the bank.
App game features
You will find extra 'Large Cards' when playing card games. Have fast gameplay by  Shuffle, deal, and play quickly to keep the games exciting. Enjoy the tournament play and compete against other players in casino game tournaments. While playing choose your hairstyle, face shape, eye color, and outfit. With Face Creator, you can change your look as quickly as you change your mind.
Also, compete against 25 in-game characters. There are so many "characters" to choose from like a talking bear to a Texas Cowboy, these opponents will have you laughing out loud. Each character has unique strengths, so choose wisely. Hoyle Bucks – Shop 'til you drop with this in-game currency. The more you play, the more you earn.
Learn the rules from the Official Rules according to Hoyle, the game-playing authority for over 200 years. Hone your skills with adjustable difficulty levels. Keep up the challenge by choosing difficult levels as you keep improving.
Once you download the app simply click the start and enjoy Hoyle casino games.
How to Play Hoyle Casino Games

,