Lording Over the Games: Aristocrat Technologies Building More of its Applications for Android as The Walking Dead™ Conquers Global Gaming
For those who haven't known yet, Aristocrat's THE WALKING DEAD™ made it to last year's Global Gaming Awards and nailed the title, Casino Product of the Year 2014. It was shortly only a year after it released its very popular Heart of Vegas app. "Heart" comprises 11 games that you won't find anywhere else but in the heart of Vegas casinos. In fact, there are even more that came in the line-up and The Walking Dead just proves to be one of its most highly exceptional creations. Today, Aristocrat technologies are leaning towards cross platform gaming so there's no need to switch to a new account whether you have an Android, iPhone, iPad or even while on PC using your Facebook.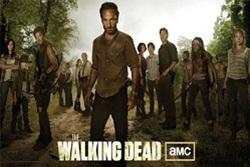 One at Every Corner
The Heart of Vegas not only became the most popular casino app to hit the mainstream for iOS but also in social media platform such as Facebook around the time of its release 2 years ago. With Android now on its billing, all casino players everywhere will have a taste of Vegas with just a tap on their mobile device. Aristocrat Technologies also works alongside Product Madness as its social gaming partner and continues to deliver smiles in all the faces of social and tech savvy people out there.
See it LIVE
AMCs Hit TV series is very captivating not only for the crowd of zombie fans but now also for the growing casino gamers worldwide. Plus, you can only expect the best visuals and sounds from the VERVEhd™. If you can't get enough of the Walking Dead series, you also can't get enough of this "lively" game as there are lots of chances to win the bonuses whipped out daily. By all means, playing Walking Dead is as exciting as watching the show on air. Here's why….
Watch out for the REEL GROWTH
Discover what's with THE HORDE
Get to see the WILD ATTACK
And Grab the WALKER BONUS before the night is through!
What We Think
This Android platformer is packed with all the action like real images from the running series and even video clips to startle you out of nowhere. If that's not all, this suspense filled casino game is designed to keep you on your feet. Definitely, there's quite an extraordinary walk to take as you fight to survive.
Lording Over the Games: Aristocrat Technologies Building More of its Applications for Android as The Walking Dead™ Conquers Global Gaming

,