How To Make A Deposit With Vanilla At Canadian Mobile Casinos?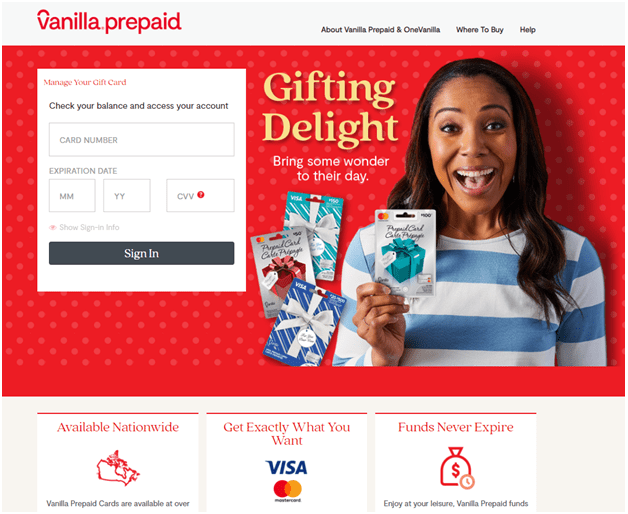 At Canadian mobile casinos there are lots of deposit options to fund your casino account. One of them is Vanilla which is a prepaid debit card that you can use at mobile casinos to make a deposit to play real money casino games. The vanilla prepaid debit card can either be a Mastercard or VISA depending on which you choose or who you purchase it from. Although you can't buy Vanilla cards online, they are available at thousands of retail locations all over Canada. Once purchased or refilled, they can be used to make online purchases or in-person purchases at local retailers. Most Canadian online casinos accept either Visa, Mastercard, or both.
What are the top Vanilla Prepaid Canadian Mobile Casinos?
The top Vanilla Prepaid Canadian Mobile Casinos are:
Leo Vegas  : Sing up with 100% upto $1000
Genesis Casino : Sign up 100% upto $100 + 300 free spins
Royal Panda : Sign upto 100% upto $1000
888 Casino : Sing with No deposit $88
Mr Green Casino : Sign up with 100% upto $100 + 200 free spins
Guts Casino : Sign up to 100% upto $200 +100 spins
Bitstarz Casino : Sign with No deposit bonus of 20 spins
Bodog Casino : Sign up to 150% upto $900
Dunder Casino: Sign up with 20 free spins
Casino Cruise : Sign100% upto $200 and 200 spins
And many others
What is prepaid Vanilla card?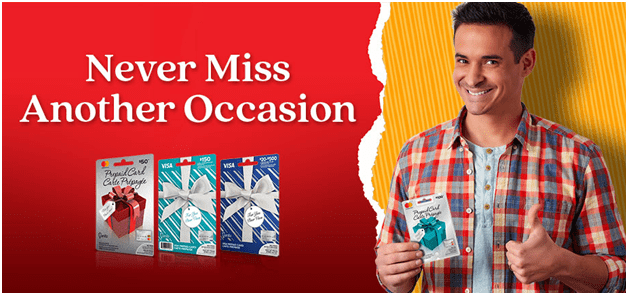 In Canada, the main Vanilla card issuer is Peoples Trust Company of Vancouver. They operate under a license from Mastercard International and Visa International Service Association.
Vanilla vendors, such as Mac's, Jean Coutu, Petro-Canada, and Best Buy charge a small fee when you purchase and activate a card. The minimum fee is $3.95. Cards come in predetermined denominations.
Prepaid cards are not linked to bank or credit union share accounts like a debit card. Cardholders can only spend the money they actually have loaded on the card. You won't have to face overdraft fees if your balance is insufficient for the purchase as the transaction will simply be declined.
Prepaid cards are even more different from credit cards. Visa, Mastercard, and others have many different products with prepaid, debit, and credit cards being the most common. You can't borrow money with a prepaid card as you would when you make a charge against a credit card. Vanilla does not offer credit or overdraft services. You can only spend the money you have already loaded onto your card in advance of the purchase.
Prepaid cards can be purchased in the following denominations:
Mastercard – $25, $50, $100, $200
Visa – $50, $75, $100, $150, $250
OneVanilla Mastercard – $20 – $500
Note that online casinos do not charge a transaction fee for depositing with prepaid cards. The card provider may charge a small percentage of the transaction as a foreign transaction fee.
Where to buy Prepaid Vanilla Card?
You can buy Prepaid Vanilla Card at any retailer near you that sells prepaid Vanilla cards. Buy at Walmart, 7 11, Petro Canada, Jean Coutu, Shell station, London Drugs, Giant Tiger, Corner Store, Express Mart, Ultramar, Best Buy, Circle K, Couche Tard, EB Games, Fields Canada, Fine Foods, Pharmasave and others.
If you have seen the Vanilla logo at your favorite retailer you can purchase a card there. You can also look at the racks or displays of prepaid and gift cards, take the denomination you want to the cashier, and purchase the card. When you pay for the card it will be activated.
Since the cards come in predetermined denominations you may need to purchase more than one card and make multiple deposits into your account.
How to deposit using Prepaid Vanilla Card at online casino?
The first thing to do is to login to your online casino account
Simply navigate to the casino banking, deposit, or cashier section
As Vanilla prepaid/gift card is not listed among the deposit options, find it by selecting either Mastercard debit or Visa debit card options
So choose Visa or Mastercard, depending on the logo you see on the card. Enter the card number and expiration date, and the name of the bank (Peoples Trust or Bancorp) and the amount you plan to deposit.
You may be required to log in to the Vanilla website and register a postal code, and then enter that in the casino cashier but this is not always required.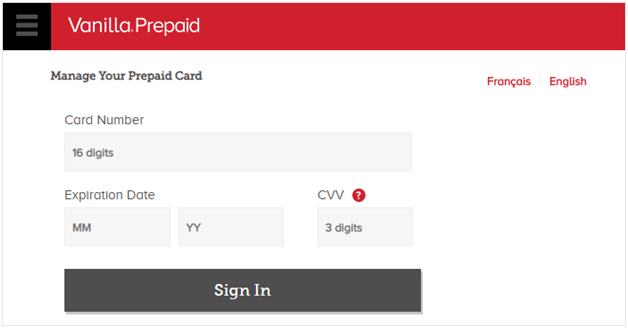 If you have a $250 card and only want to deposit $100, that's not a problem. A balance of $150 will remain on your card. However, it's a good idea to note the minimum deposit amount and not allow your card balance to go below that as there is no way to combine balances of different cards. If the minimum deposit is $35 and your balance is only $25 you will need to spend the balance elsewhere.
While the Vanilla Prepaid Visa and Mastercards are the same as cash and completely anonymous, you will need to register your valid details with the casino in order to create an account or cash out your winnings.
Note that you can only make a deposit at online casino with Vanilla. But you cannot make a withdrawal.
FAQs
Q1. Which payment methods can I use to purchase this card?
There are multiple options- Visa, Mastercard, American Express (AmEx) as well as Discover credit cards.
Q2. How to check the balance on my card?
This is done by visiting the official website where you will find a dedicated page for balance checking. That's where you enter the card's Security Code, Expiration Date, and Number.
Q3. Is Vanilla Prepaid available at Canadian online casinos?
Yes, it seems ot be possible to use a vanilla prepaid cards at online casinos accepting Visa debit or Mastercard. The best way to clear away any doubts is to visit the cashier and see the options, or contact the customer support and ask.
Q4. What to do if the card is declined?
There are a couple of reasons why this may happen. It's either because there's not enough money on the card, or the card itself may not be activated. Perhaps the address is not correct, or eventually, it could be a technical issue that has got nothing to do with you.
Q5. In what denominations can I purchase a Prepaid Card?
Those depend on the credit card this method is connected with. For Mastercard the amounts are $25, $50, $100, $200, while for Visa denominations include $50, $75, $100, $150, $250. As for OneVanilla Mastercard cards, they range from $20 – $500.
Q6. Is there a monthly fee for Vanilla?
There are no fees to own or use your card after the $3.95 activation fee. If the card remains idle for more than a year, a maintenance fee of $3.95 may be charged each month from the 13th month onward.
Q7. When do the cards expire?
The funds will never expire. If your card expiry date passes and you still have funds on your card, contact customer service and they will send you a new card with your funds on it.