How to enter the Real Vegas casinos in Pop Slots with your mobile?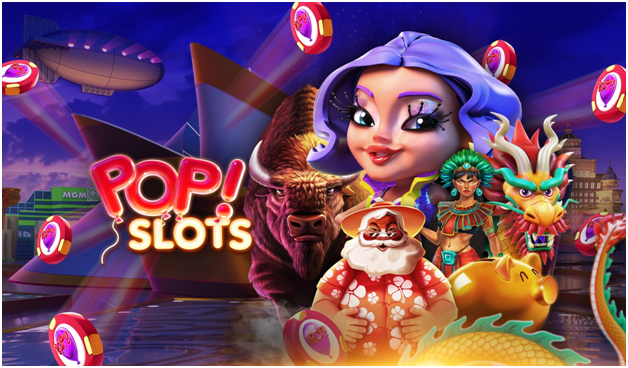 You can enter the Real Vegas casino in Pop Slots with your mobile all free without spending any CAD. Why not? As  Pop Slots is the new social casino game app by Play Studios, available free to enjoy Vegas slot machines on your cell phone. With 4.1 ratings out of 5 at app stores, this game app is quite popular among punters and gamers. Remember this free casino app comes from the makers of myVEGAS Slots and my KONAMI Slots where you enjoy the Vegas experience with you wherever you go. The unique thing about Pop slots is their rewards which you can redeem in real at any of the Las Vegas casinos for real cash. To get the reward points you need to play the games and level up earning coins
Getting Started with Pop Slots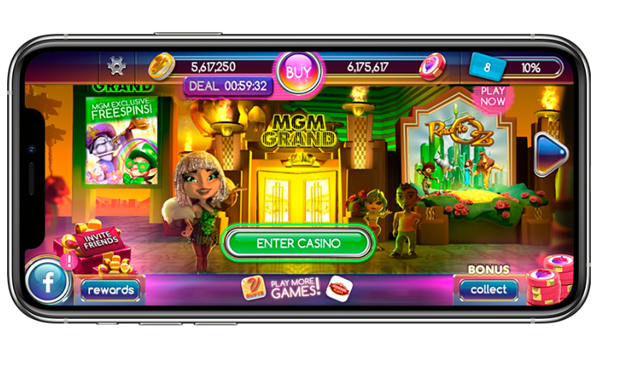 To get started with Pop Slots casino game app all you need is a good internet connection or WiFi as this app works online.
Pick your cell phone be it iOS or Android mobile
Next download the game app
Click here to download Pop Slots for iPhone
Click here to download Pop Slots for Android
Once the game is downloaded on your mobile, you can play as guest or connect with your Facebook Account.
Your first stop in the game will be MGM Grand. Hit enter casino and you will need to choose your game character or avatar as a male or female. Next choose the look or skin of your character. Now start playing at this casino.
Tap on the games menu and the first slot machine to play is MGM grand megastars. There are other various slot machines to unlock as you move up the game level. Enjoy slots like Frontier Fortune, Emerald 7, Fire Vs Lightning, Race to Oz and others.
There are other Vegas casinos to play at Pop Slots which are locked and are available to play when you level up the game. Enjoy slots at Mirage Casino, Excalibur, Mandalay Bay, Luxor, Bellagio, New York New York, Circus Circus, and others.
How to get free coins, free chips, rewards in Pop Slots?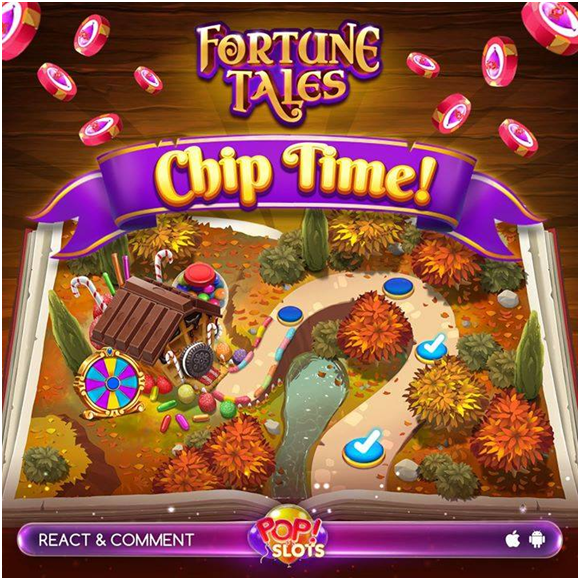 At the start of the game you are offered free coins to play slot machines.
You are offered 7500-time bonus- every 2 hours
Subscribe to POP slots email and get daily free chips via email
Get free chips from the free chips links provided in POP Slots fan page in Facebook
Different Events & Quests Every Day also offers free coins
Get Chip Bonuses every Two Hours
Daily bonus fetches you free coins
Spin the wheel for daily bonus in the form of free coins
Get Free Chips, game announcements, and all the latest news from the POP! Slots team when you follow them on social media lie twitter or FB or Instagram.
Communal bonus balloon or 'bubble' can have XP, Chips or Loyalty points as a reward, so make sure to pick a game with three other players to max out this benefit.
Tournament Participation can be a great way to earn extra chips while earning those Loyalty Points, even if you don't win the tournament, you will receive something at the end of each one. Take one part slot tournament. One part game show. Add an interactive host and an arena full of other players and you've got Win Zone, a thrilling new take on POP! Slot's most popular group play features.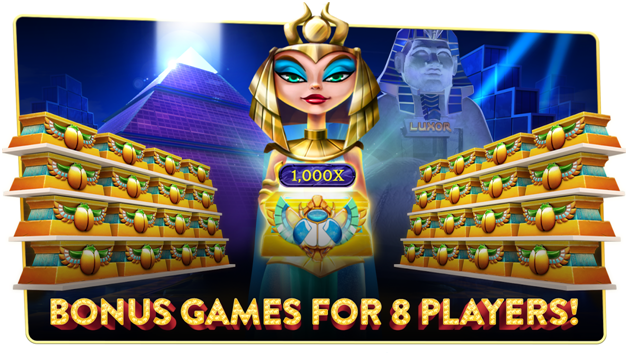 Connecting to FB gets you more free coins and loyalty points. The reward partners in this awesome slot game are Resorts World Genting, Borgata Casino, Royal Carribean International, Las Vegas Monorail, Starlight Casino, and almost all the top brand casinos of Vegas.
You can use these rewards points as cash at the Las Vegas casinos. Like you can grab one-day unlimited pass at Las Vegas monorail if you have 6000 coins. With 10,000 coins you can get 20% off at bar and grill MGM grand.
 Or with 78000 coins you can get 3 comp room nights free at the Mirage casino.
Reward points can be redeemed thus at restaurants, rooms, shows, attractions, nightlife, retail, travel and other such places in Las Vegas.
The more coins the more reward points you can collect. Note you need to be connected with your FB account to get these rewards and offers.
It's the only social casino game that lets you visit virtual versions of real casinos to SPIN AND WIN with your friends, and join social slots tournaments at WinZone!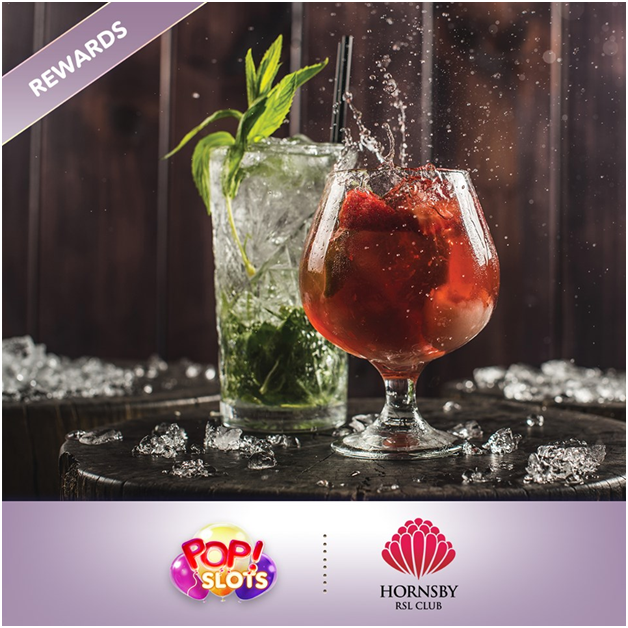 Pop slots game app is regularly updated with new games lately introduced New game guardian of Olympus- Circus Circus or give your luck a try at amazing slot machines, including fun new IP games like "Kong: The 8th Wonder of the World" and more! Play Real social Slot Tournaments at WinZone or Mega progressive jackpots you get all the branded slots from MGM, Luxor, Mandalay Bay, Bellagio, New York-New York, and more! Pop Slots makes it possible for you to achieve VIP status and win big jackpots while you enjoy a truly fun social casino experience online. Earn instant bonuses, huge progressive jackpots, and so much more exciting 777 Vegas casino games!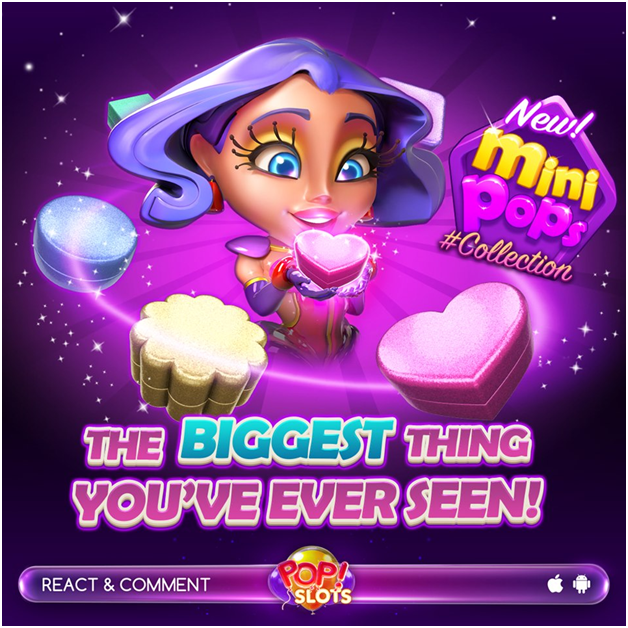 Again remember you do need to sign in to your Facebook, being signed in allows for the synchronizing of your loyalty points across all the games, allowing you to earn and accumulate Loyalty Points across all four, that can be redeemed for real-world rewards!
Each Casino is unlocked at different player levels, within each casino there are three to five games you can unlock with additional player levels. When you keep leveling up, you start unlocking bonus chips for gambling as well. With each level up the maximum bet, you can place also increases, which can lead to big wins (and losses).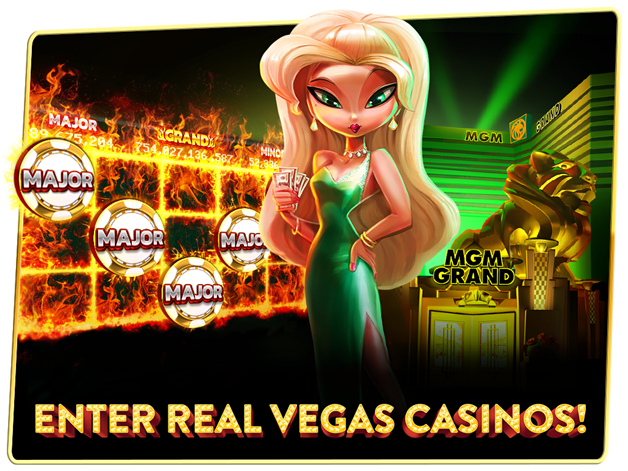 Finally, note that this social casino app has in-app purchases where you can buy more free coins if you need. The lowest coin pack costs $13.99 and the highest coin pack costs $139.99 CAD. You need to be 18 years of age to play at this casino. You use free virtual chips to play slots and win virtual chips to play more.
For any issues or queries you have for this game app you can contact the customer support by clicking here.