Daytona Beach Meets South Florida
We all know NASCAR for fast racing cars in the sport. We all think of Daytona Beach when we speak of NASCAR. The company is about to change the way we think about NASCAR with its new project they set to launch. NASCAR and a South Florida company are set to launch a brand new gaming app for devices made by Apple Inc. This means all Iphone and Ipad users are going to be able to compete with one another in the new gaming app.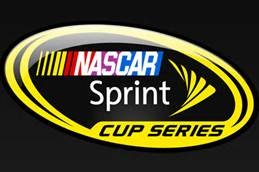 NASCAR Connect
The new NASCAR app will give fans of the sport the opportunity to compete with each other for fun and predicting the winner of the Sprint Cup series. The new app which will be called NASCAR Connect app will enable users to download the app via iTunes, directly to their devices. The NASCAR Connect app was created and developed by OneUp Sports together with NASCAR. OneUp Sports is a company based in Palm Beach Gardens and was excited to partner with the Daytona Beach sports company.
Interactive NASCAR gaming
The idea behind the partnership was to give the avid NASCAR fan the opportunity to engage with NASCAR connect on a whole new level. The user will also be able to watch NASCAR live while playing with each other. The game is said to also allow the NASCAR fans to predict the winner of the Food City 500 race on Sunday, at Bristol Motor Speedway. The app will be adapted so that it follows every week's race for an upcoming Spirit Cup Series race. If the game proves to be popular many opportunities for sponsorships will open up. This means that fans will be able to receive prizes for predicting the correct winner. Android users will also get the opportunity to download and play with the new NASCAR app; however at this time it is still exclusively available to Apple users. The new version of an Android NASCAR app is still in the works.
Merging the old and the new
NASCAR hopes to attract a much younger market, to become interested in the sport. This will make the NASCAR sport more appealing to the younger market in terms of being relatable. The NASCAR Connect app will still be able to be used by its older fans. The use of OneUp Sports has an impressive portfolio. They have developed gaming apps for other major sports companies like Major League Baseball, the National Football League and the National Basketball Association.
Connect with NASCAR!

,