BCLC mobile app now offers in app ticket purchases for lotteries in Canada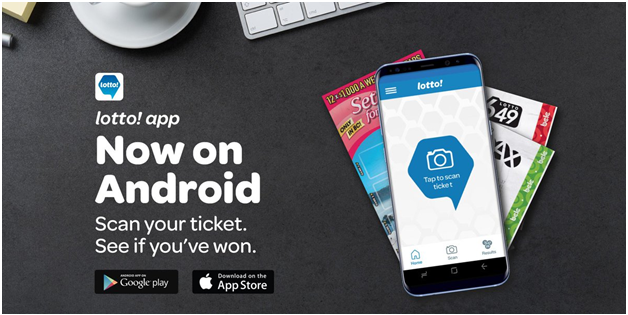 British Columbians now have in app ticket purchases powered by Mkodo to buy Canadian lotteries instantly. In a recent move BCLC (British Columbia Lottery Corporation) has updated its official lottery app and in collaboration with international gaming giant Mkodo has brought in its apps new features for Canadian punters.
If you remember Mkodo was responsible for the original BCLC app and now has an upgrade and has been released where all users have the opportunity to explore everything new. The new functionalities make interaction possibilities endless for players. From here on out, they would be able to deposit funds, withdraw funds giving them the online freedom they have always been looking for.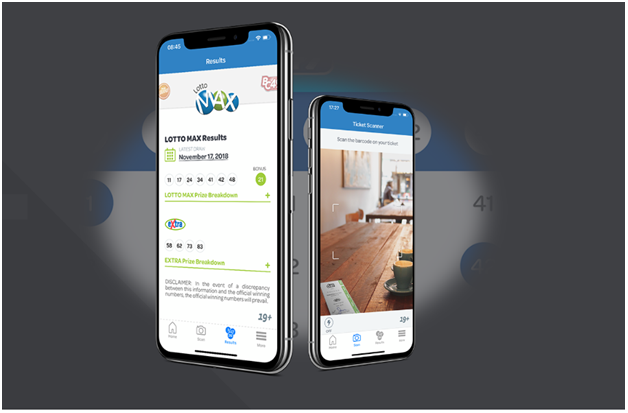 In addition to that, the updated app is going to allow you to purchase lottery tickets for national and regional games. This would make it much easier for anyone of legal age to purchase lottery tickets without leaving the comfort of your home. Until now, lottery points-of-sale were the preferred way of ticket purchasing ahead of a regular weekly lottery draw.
BCLC App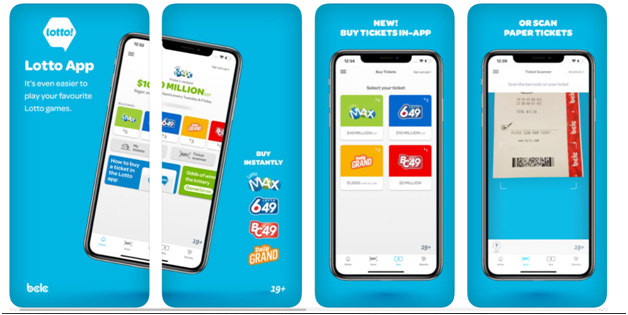 BCLC App is available for iPhone and Android mobile which can be downloaded free from respective app stores. This is the official lottery app for the British Columbia Lottery Corporation (BCLC) where you have instant access to your favourite games. You can buy tickets, check for winners and easily manage your BCLC lottery experience.
Just like in the store, you can choose your own numbers or have a random selection generated for you and play Lotto Max, Lotto 6/49, BC/49 and Daily Grand.
Use the simple ticket scanner to instantly find out if you've won. It works for Lotto Max, Lotto 6/49, BC/49, Daily Grand, Keno, Scratch & Win, Pacific Hold'em Poker, BC 50/50, Poker Lotto and Sports Action.
You can easily find out what the winning number were and even if the jackpot was won near you for Lotto Max, Lotto 6/49, BC/49, and Daily Grand.
You can't lose your ticket if you buy it in the Lotto app. You can also keep track of the tickets you have and which ones are still active.
You can grab special offers and high jackpots, right in the app!
You can also make buying tickets at participating Lotto Express retailers even easier. Simply choose "Buy at Grocery Checkout" from the menu, pick your game and show the barcode to the cashier.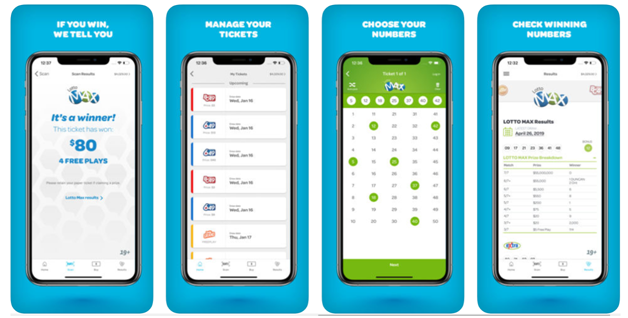 Earlier Canadians had to visit lottery agents and stores to buy lottery tickets and also the BCLC app lacked a crucial feature that many others had which was the ticket scanner. Now the app allows players to quickly scan their lottery tickets and see whether or not they are Canada's next millionaire.
Following the latest update, this is possible and projections are that app downloads are going to skyrocket exactly because of this new functionality. For the time being, the BCLC updated app is available in the App Store, for iPhone as it is a native iOS one that aligns well with the new rules. It could be recalled that Apple's recent changes to its App Store directly affect gambling apps. The updated app is created in compliance with the new regulations.
Finally note that you must be 19+ years to play at BCLC. Also by selecting "Get", you consent to the installation of the Lottery Mobile application provided by BCLC and to any future updates/upgrades (the "Program").
Now the app helps you to scan lottery tickets, check draw results and discover information about BCLC products.
You can contact help support at BCLC  Customer Support at 74 West Seymour Street Kamloops, BC V2C 1E2 or telephone 1-877-706-6789 if you find any issue with BCLC app.